GET THE MOST OUT OF YOUR VACUUM
Vacuum cleaner attachments and accessories guide
GET THE MOST OUT OF YOUR VACUUM
Vacuum cleaner attachments and accessories guide
Level up your cleaning with a dream team of stick vacuum attachments
The best vacuum cleaners do a whole lot more than simply clean your floors. "How?" you might ask. With a range of stick vacuum attachments and accessories that can clean almost anything, from your car interior to your mattresses, and all those impossible-to-reach areas. Get to know more about stick vacuum cleaner attachments and accessories, what they can do to save you precious time and energy, and how they help you get the most out of your vacuum for a cleaner, hygienic home.
The explanation - what are vacuum attachments and accessories?
Vacuum cleaner attachments are additional parts that attach to your stick vacuum cleaner, allowing you to easily clean every surface beyond your floors in less time and with little effort, so you can get back to doing what matters most to you.
Stick vacuum accessories are the extra parts and cleaning solutions that keep your vacuum running at optimal performance and can boost its cleaning power too. They include anything from vacuum filters, spare batteries and chargers to cleaning liquids and powders.
This guide will help you get to know the right tool for every job so you can build your own cleaning dream team to level up your cleaning, even on the trickiest surfaces, tightest crevices and hard-to-reach spots.
The breakdown – the vacuum attachments and accessories you need and how to use them
Let's get down to the nitty-gritty of what's what so you can hit your floors (and every surface) running with the right tools for the job. It's no use having all the cleaning gear and no idea of how to use them! Check out our breakdown of the best types of stick vacuum attachments and accessories to help you choose your own dream cleaning team and get the most out of your Kobold cordless vacuum cleaner.
Your go-to Kobold attachment for going vertical with your vacuuming on curtains and removing dust, lint and hairs from all types of textiles, from upholstered furniture to car seats. The fine bristles gently lift dirt and fibres leaving your fabrics looking good as new. Compact and comfy to operate one-handed, it even works brilliantly on clothes for getting rid of pesky pet hairs.
No need to reverse park yourself into the tightest corners to get beach sand, dirt and pet hairs out of every crevice in your car interior. And no need to attempt a three-point turn to remove crumbs and lollies dropped between the sills and seat rails. Kobold's got this with its flexible rubber-tipped Car Nozzle and powerful yet compact cordless vacuum helping you reach every nook and get that clean new car feel with no sweat.
Extendable Suction Hose (SB7)
The essential versatile vacuum attachment for all attachments! This flexible, lightweight, extendable suction hose fits all Kobold VK7 attachments for easy cleaning high and low, especially stairs and skirting boards, hard-to-reach corners, furniture, curtains and blinds.
Types of vacuum accessories and spare parts
Filter bags, filter unit & batteries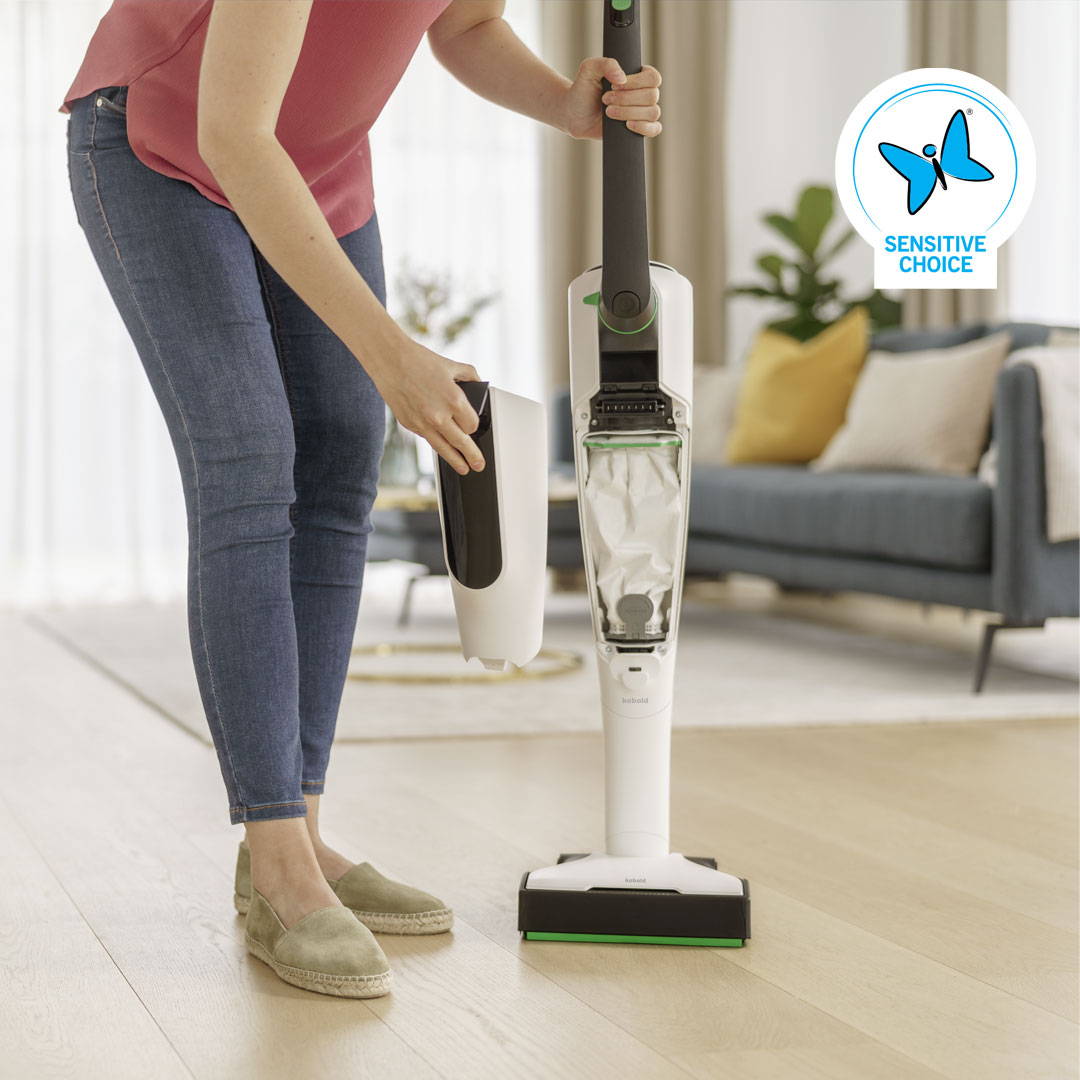 If you've got a larger home, you may want to consider having a spare vacuum cleaner battery ready on hand. Whilst our high powered lithium-ion batteries are known to last up to 40 minutes of continous vacuum and mopping in one charge, having an extra battery may be convenient for households with large amounts of hard floors. This means that whilst one battery charging, you can continue to vacuum and mop on high settings!
The great thing about Kobold vacuum cleaners is that their hygienic filter bags don't need to be changed often, usually lasting 6-8 weeks on average. However, when it comes to changing the filter bags, you should have a pack of premium filter bags (or filter units for handheld vacuum users) ready to changeover when your filter bags are full. 
Vacuum cleaner solutions & cleaning cloths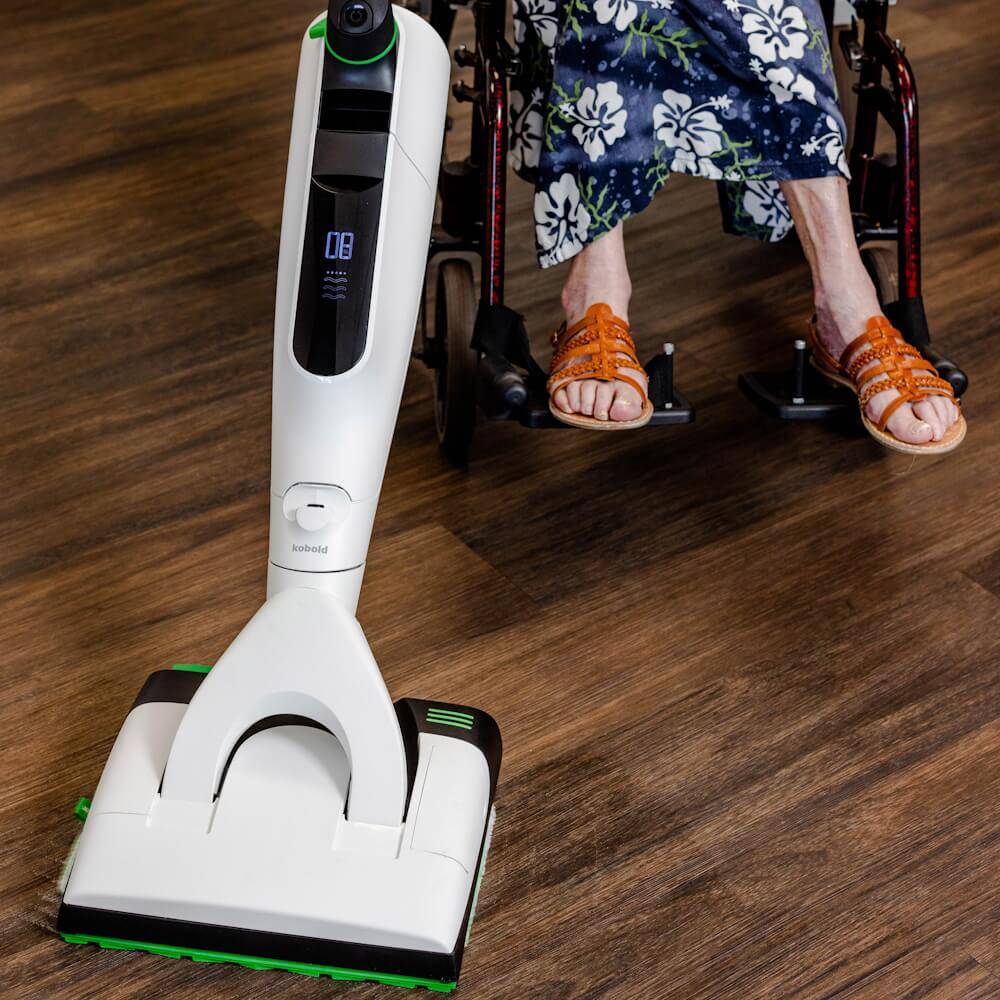 To help remove even the most stubborn dirt and grime from hard floors, you'll love the Koboclean cleaning solutions! Depending on your type of floor, you can choose between the Universal Cleaner, Wooden Floor Soap, or Parquet Cleaner. Add these with water to your Kobold 2-in-1 Vacuum Mop and mop and vacuum the dirt away.  
Another vacuum accessory to consider is the cloth used on your vacuum mop. For a streak-free, superior finish, choose the Kobold Universal Cloths, or the Dry Set Cloths and Parquet Cloths for hard floors sensitive to moisture. Kobold vacuum mop cloths are all machine washable and suitable for tumble drying.
The benefits – why you need vacuum cleaner attachments and accessories in your life!
There is so much to love about vacuum cleaner attachments and accessories. With the right set of tools, you can say goodbye to those laborious, tenuous hours of cleaning, as you'll be equipped to clean just about anything in a fraction of the time! There are so many advantages to having the best vacuum cleaner equipment, attachments, and accessories. The top 5 benefits are listed below. 
Reduces cleaning time by around half – particularly with the vacuum mop head attachment

 

Decreases the risk of injury – with the vacuum hose and elongated attachments, you no longer have to stretch and strain to get to those hard to reach areas

 

Transforms your vacuum into a multi-cleaning system - adding vacuum attachments allows you to not only clean carpets, but also your car, hard floors, mattresses, furniture, and all those nooks and crannies

Promotes a healthier, more hygienic home – using mattress vacuum cleaner attachments and accessories means you can deep clean your mattresses and furniture to remove 99.9% of allergens for the ultimate clean home

 

Remove pet hair with ease – upholstery attachments enable you to easily get rid of stubborn pet hair that may get stuck in your furniture, car, or gather in those dark places around the home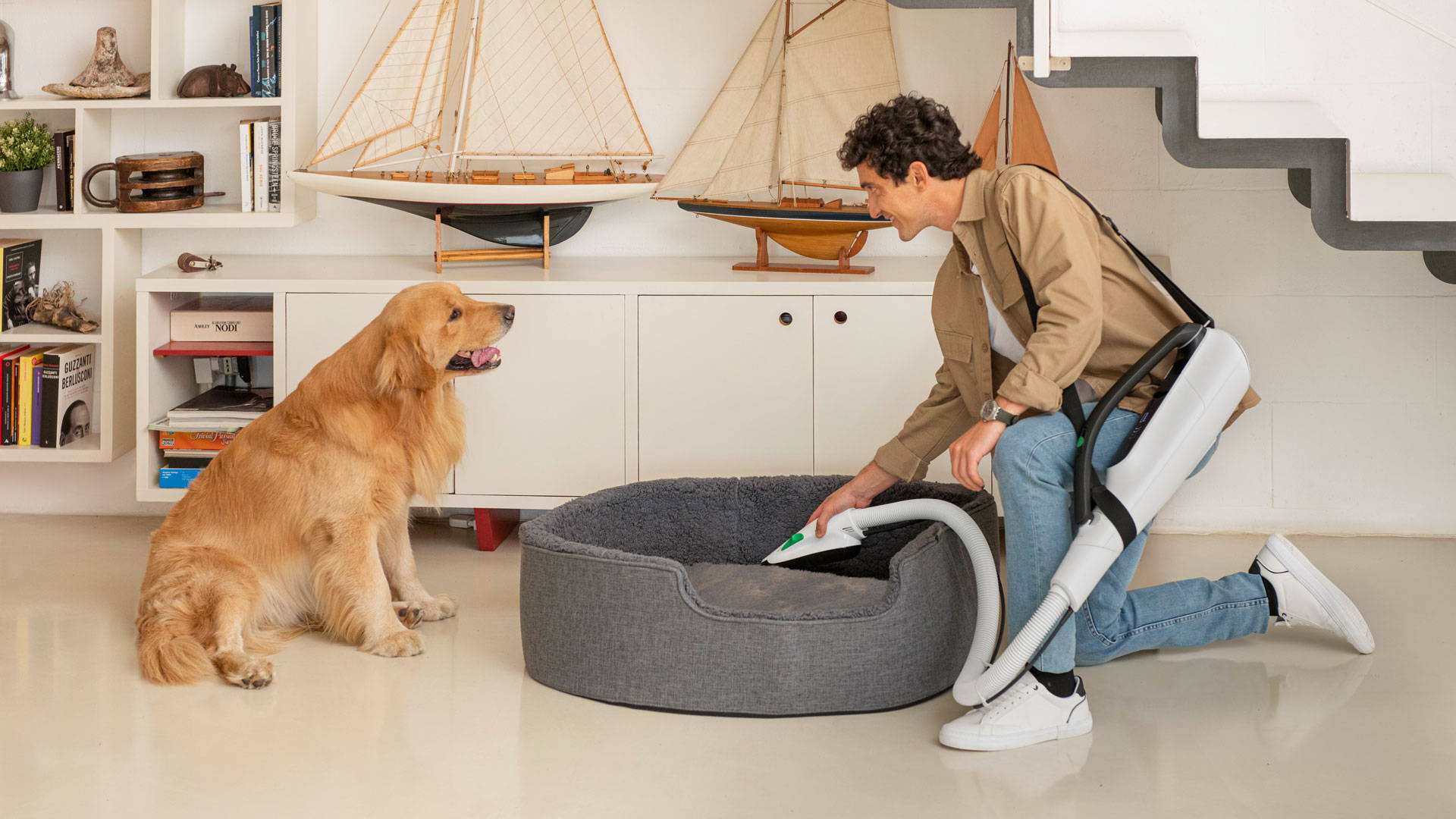 So, are you ready to take your cleaning game up a notch? Discover our Kobold vacuum cleaner collection to browse the best vacuum cleaner attachments and accessories that have German-engineered with the upmost quality to boost the power of your vacuum cleaner. You won't know how you lived without them! 
Still unsure? Feel free to contact us online, or view our many helpful tutorial videos or organise a demo today! 
Want to see a Kobold in action?
I'm in! See the Kobold vacuum range
Own a Kobold and want to learn more?
Shop the Kobold vacuum cleaner collection