THERMOMIX® COOKING DEMONSTRATION
Test drive a Thermomix® today
LEARN MORE, COOK MORE, SHARE MORE
Test drive a Thermomix® today
Discover Thermomix® magic in your own kitchen
Get hands on and see Thermomix® in action with the support of your Consultant at a Thermomix® Cooking Demo.  
Your Consultant will show you just how much Thermomix® can do for you – from saving time and money, guided cooking or menu planning – all whilst cooking delicious food for your family and friends. You've got to see it to believe it.  
Plus, hosting a Demo can grant you access to exclusive offers on a range of must-have Thermomix® accessories. So what are you waiting for?  
Test drive a Thermomix® in person or online, and book a Demo today. 
Get ready to elevate your summer salads
For a limited time, host a qualifying Demo and when your guest purchases a TM6, you can select a Thermomix® Cutter as your Host Reward*.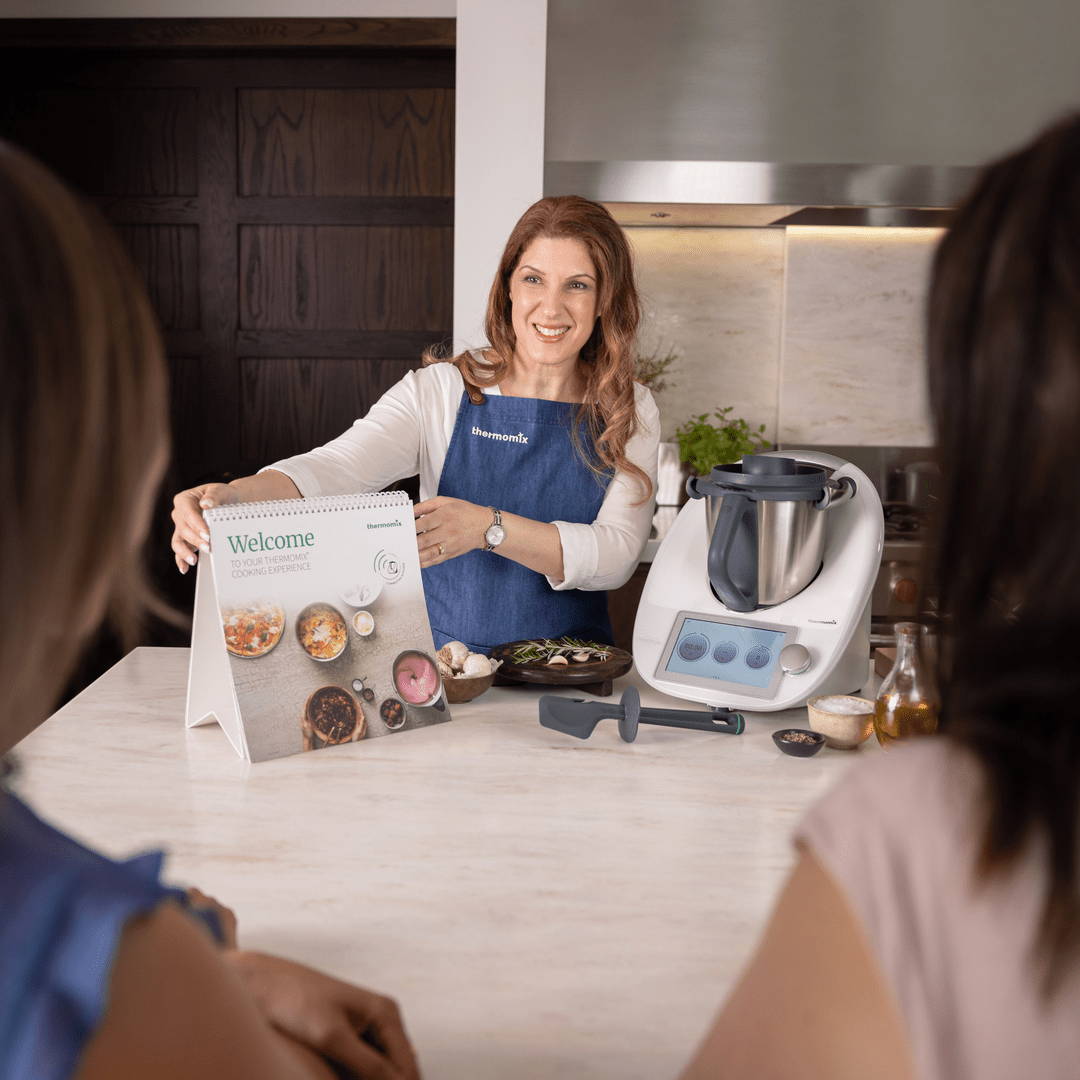 Chat to your Consultant or contact us so we can connect you with one, then invite your lucky guests to your Thermomix® Cooking Demo.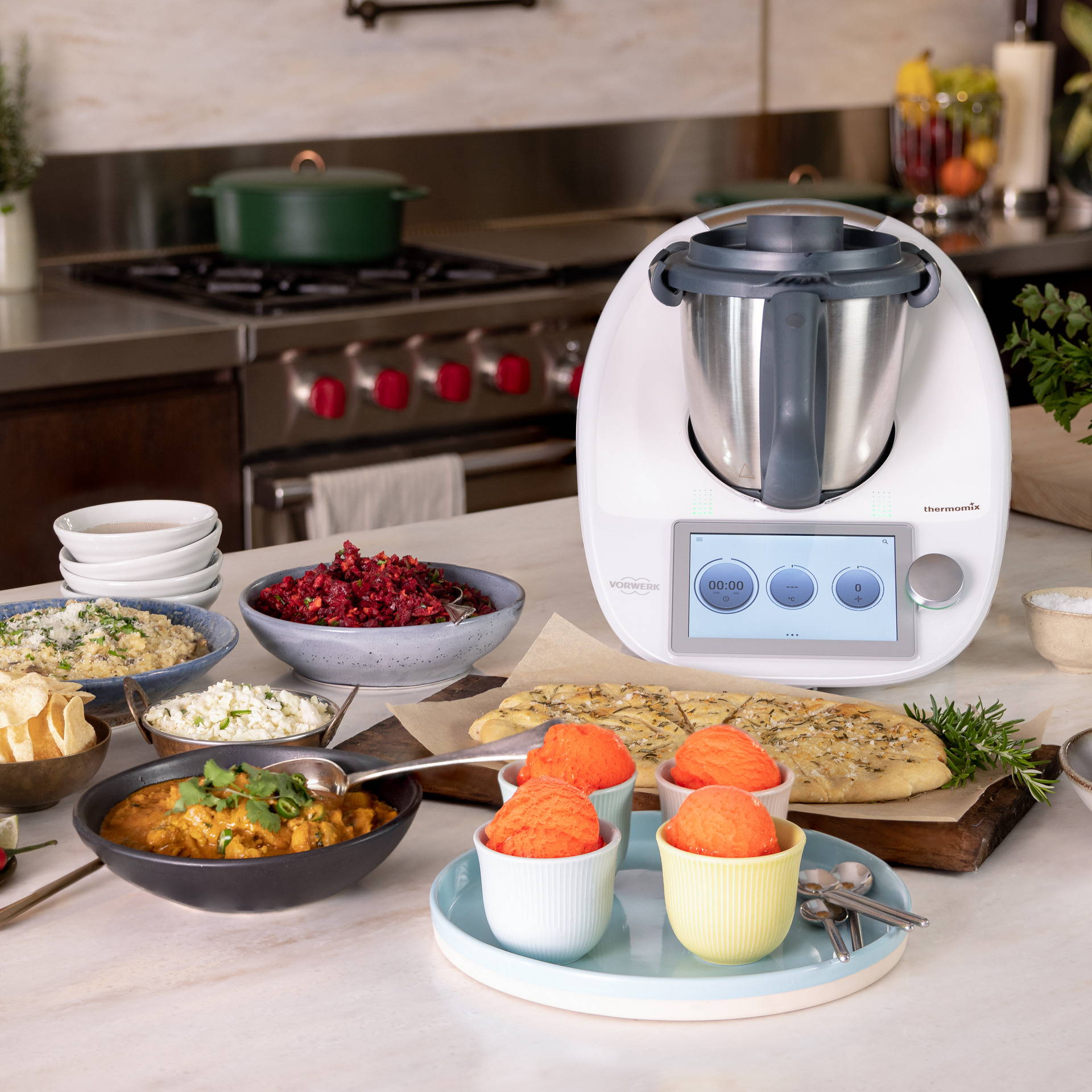 We'll show you how to unleash the possibilities of your kitchen while we cook a delicious meal together that you and your guests will enjoy at the end of the Demo.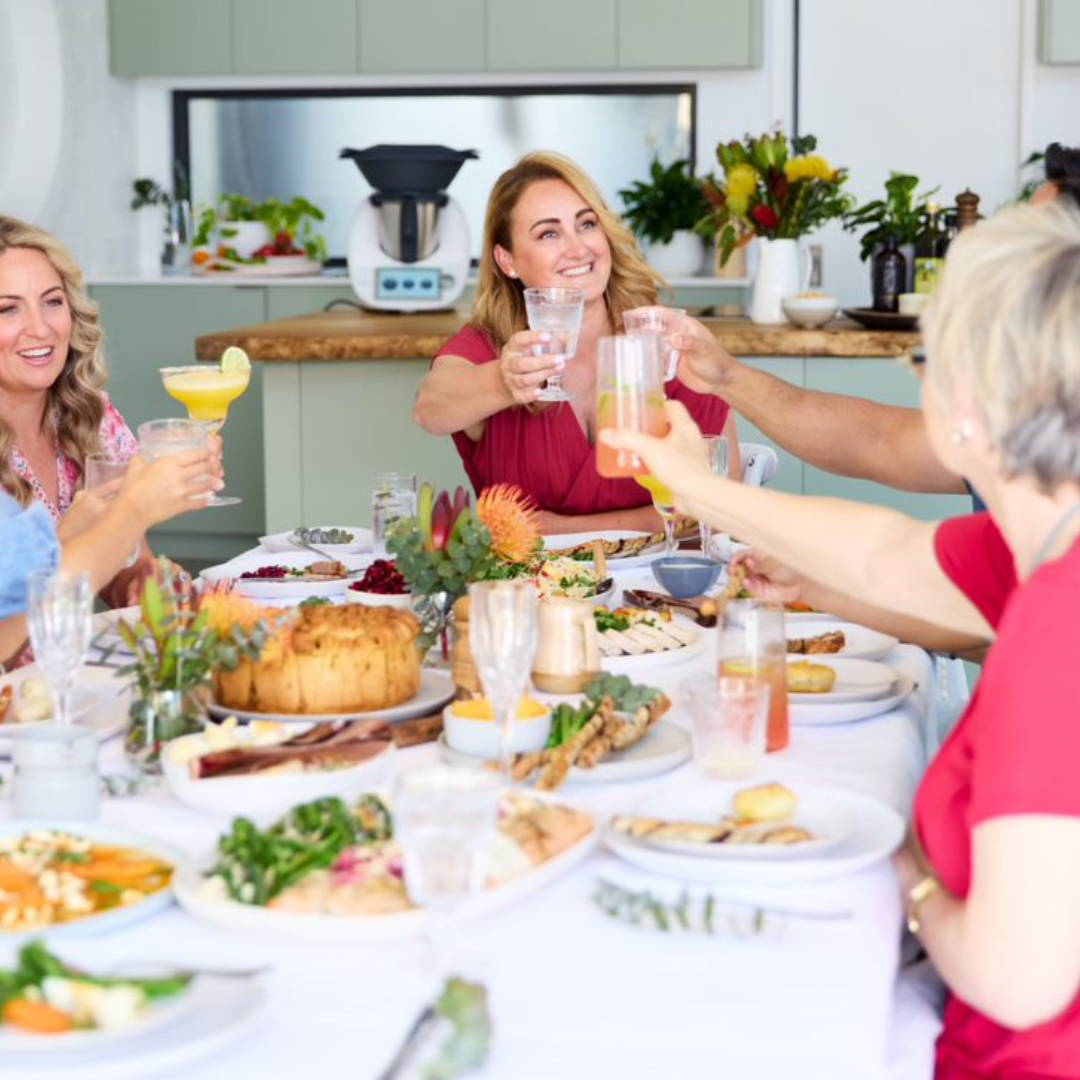 Not only will you learn new skills and eat delicious food, by hosting a qualifying Demo, you can also unlock rewards on must-have accessories.
Host Rewards Terms and Conditions
*Limited to one Host Reward per qualifying Thermomix® Demo. To qualify for the 'Host price', a minimum of three separate households including the host must attend. To qualify for the 'Host price when guest buys TM6' there must be a minimum of two separate households including the host, and at least one Thermomix® TM6 must be purchased by a guest present at this Thermomix® Demo within fourteen days. The Thermomix® Cutter offer is valued at $219 AUD and is available as an additional Host Reward Tier 2 catalogue item for Demos hosted between 9am AWST Tuesday 7 November and 11.59pm AWST Monday 4 December 2023. Only one Thermomix® Cutter can be redeemed per customer during this promotion period. Host Rewards are valid while stocks last and must be redeemed within seven days of the host reward code being issued. Value means the full price at which we would offer the item for sale to the public but does not mean it has been or will be offered to the public. Products featured in this catalogue are subject to availability and catalogue may change without notice. Prices correct as at 1 November 2023.