Become a part of the Thermomix® family
GLIDE INTO A NEW OPPORTUNITY AND
Celebrate your success with our new Glider Board
Limited time offer, exclusive to new Thermomix® Consultants.
GLIDE INTO A NEW OPPORTUNITY AND
Celebrate your success with our new Glider Board
Limited time offer, exclusive to new Thermomix® Consultants.
Smart, connected business
These days, you have the flexibility to build your business face-to-face, virtually or both - the choice is yours.
Running Cooking Experiences (demonstrations) is your opportunity to share your passion and knowledge, and most of all, have fun, reaching your ideal customers in a meaningful way.
Together, we can create something incredible through your Thermomix business that will make a positive impact on people's lives - starting with yours.
Showcase Thermomix® while doing your weekend meal prep or cooking your evening meals, make yourself available to your community through social media and/or group or individual Zoom™ sessions, or work a 'hybrid' business of in-person and virtual opportunities. The choice is yours! You'll be working from home, around your commitments and lifestyle, empowered by the ability to work smarter, not harder.
"Jumping into the virtual space with a vision of what I wanted to achieve online, I suddenly had a purpose, in a space that I could inspire, support and continue to change lives far more effectively than ever before."
- Kia Gorham, Team Leader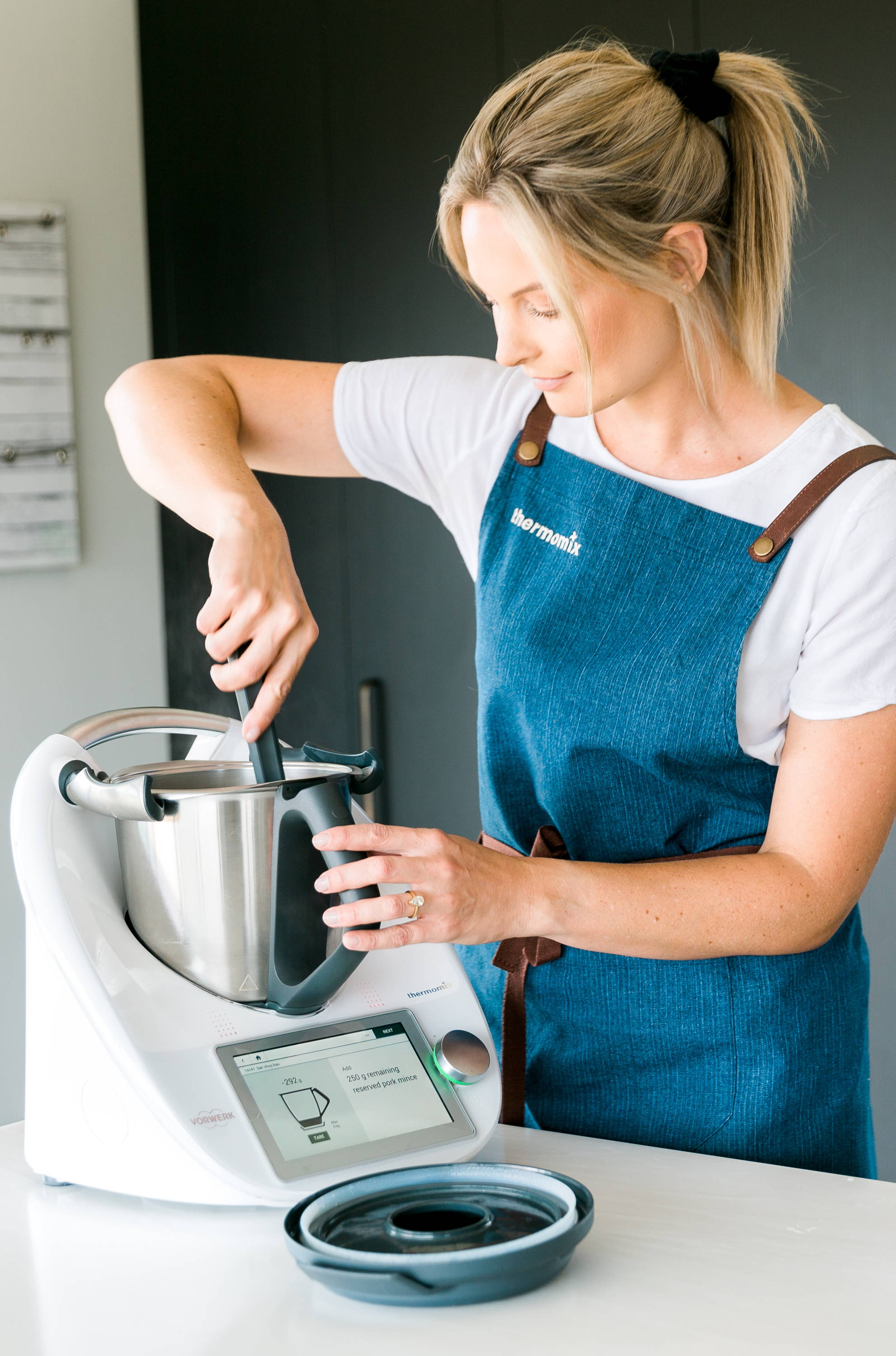 It's time to connect. Contact your Consultant or share your details and we will be in touch.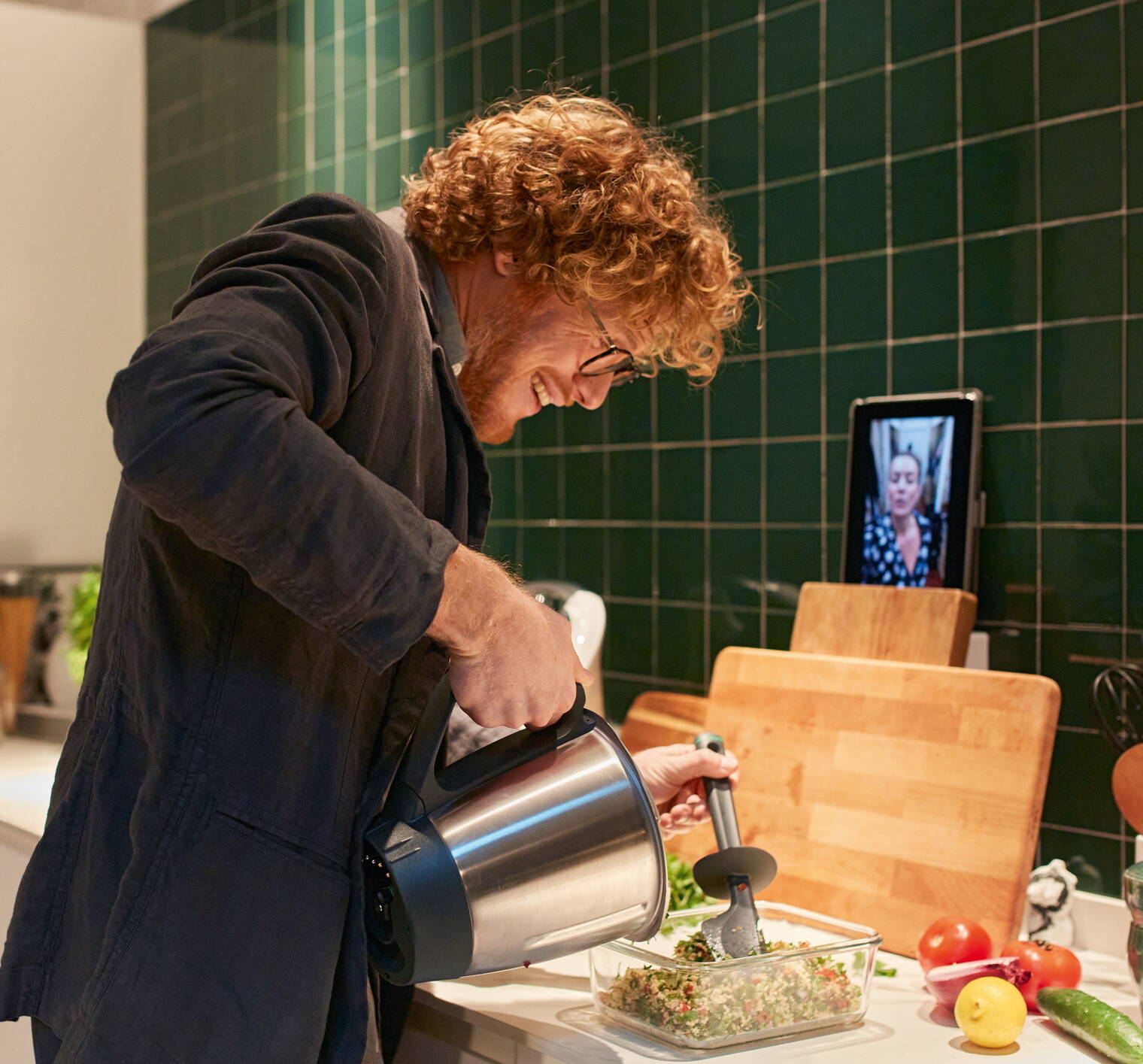 No TM6? No problem! Earn your Thermomix TM6 and get your dream business started.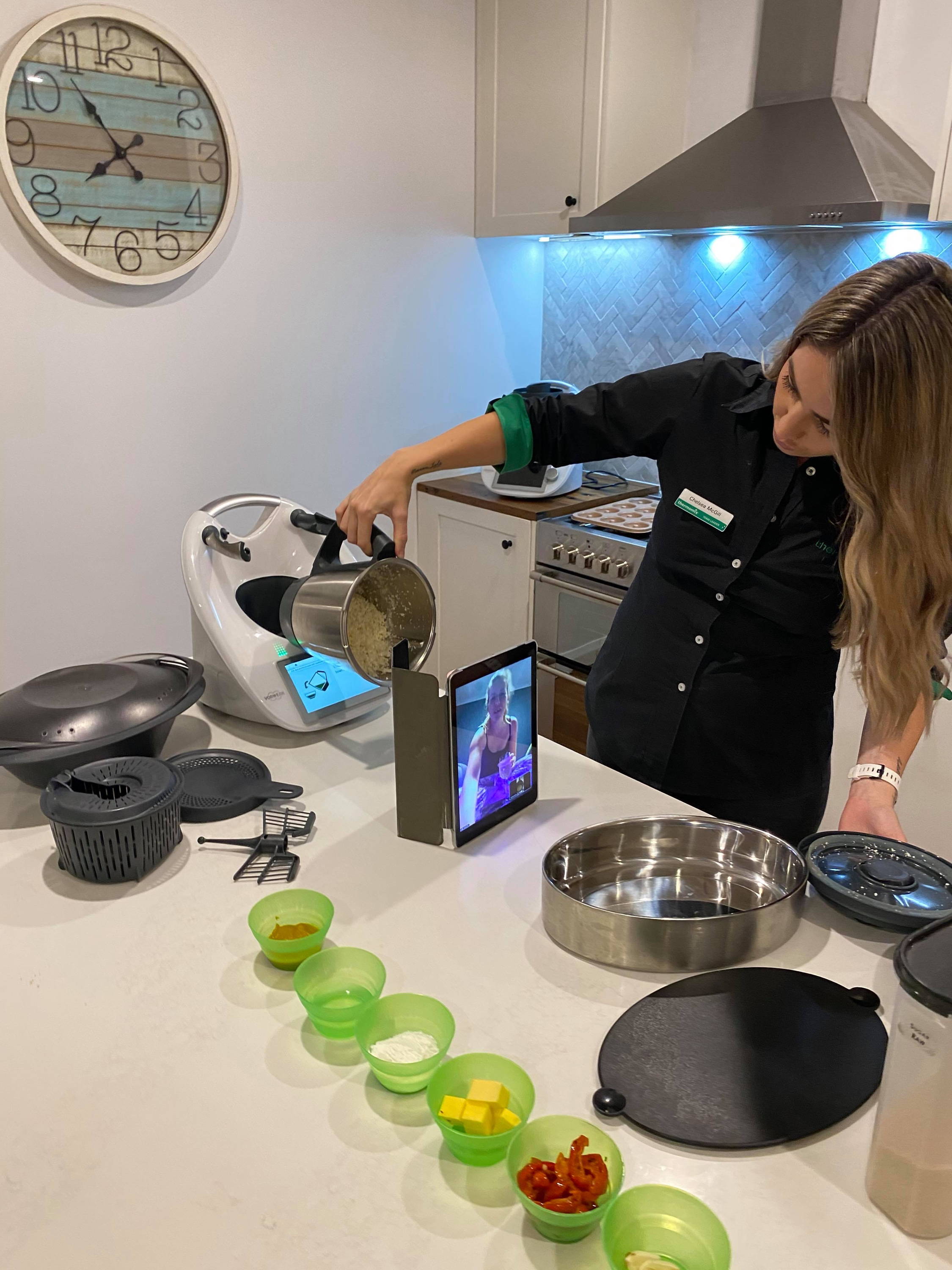 Share your passion and knowledge with others by starting your Thermomix business.
You'll never know 'til you try
You're not the only one who's nervous, but taking the plunge may just become one of the best things you ever do.
Turn your passion into a profession
When you love something and the different it's made to your life, it just feels natural to share it. Here's Jodie's story.
Oh, there are so many things! But if we had to choose one, it'd be our culture which starts with our mother-daughter team at the helm, Grace and Bianca Mazur (pictured).
A lot of organisations talk about values and being true to what they believe in, but it's the really special ones that put genuine importance on delivering on those promises. We're a People First organisation and we always will be. For us, as a Consultant, customer and/or member of our in-house team, you're part of our family, and family is at the centre of everything we do.
That's why ongoing support, training and personal and professional development are all part of the Consultant Journey. We're here to get you kick-started and be alongside you as your business grows and develops.
So, if we sound like the kind of family you'd like to be a part of, then let's chat about getting you started as an independent Thermomix Consultant.
The journey starts here.
Joining us as a Consultant, makes you part of our family.
---
How much can I earn as Thermomix® Consultant?
How much you earn with your Thermomix business is a direct result of how much time you invest. By becoming a Thermomix® Consultant, you unlock commissions on both Thermomix® and TheMix Shop* items and can earn a rewarding income. Once you book in for a chat, we'll be able to share the commissions with you and explore your business goals together. 
*T&Cs apply. Please reach out to speak with a member of our team to explore the details. 
As a Consultant, can I get a discount off a Thermomix®?
The TM6 retails at $2359. As a Consultant you have the opportunity to  EARN your Thermomix® TM6 – pretty amazing, we know!
What makes a good Thermomix® Consultant?
We don't require any particular credentials from our Consultants. Rather than qualifications per se, we're looking for people who align with our values. Come with an open mind and a willingness to learn.
Knowledge of the Thermomix® isn't a prerequisite either, as you'll soon become a pro by learning from us. If you don't already have a TM6, be sure to ask about your opportunity to EARN one (or a second one, if you already have one!) when we chat.
What's the initial outlay?
We're here to make sure you have everything you need to kick-start your business for success. When you join, you'll need a New Consultant Business Kit and also on the must-have list is our essential "tool of the trade" – a smart connected Thermomix® TM6. If you're not already a TM6 owner, that's OK – you can EARN one during your first 60 days in the business. Get in touch for more details on our EARN Program.
What if I don't own a TM6?
Well, then – we'll just have to get you one! There are lots of options for you to bag a brand new TM6 as part of your consultancy, including our EARN Program. And as a new owner, you'll also benefit from additional training with us, which will set you up as a Thermomix® expert in no time.
How much time do you have to spend on your business?
This is totally up to you and we will support you in developing a plan for your business. Establishing your business online or a mix of online and face-to-face is even more time efficient than ever before. The great news is your time is flexible, so there's plenty of opportunity to fit your business to your lifestyle. 
What does a Thermomix® Consultant do?
This isn't a job, it's your own Thermomix® business, so the sky's the limit! That said, there's one thing that works for everyone, and that's showcasing Thermomix® in action. We know that the more you showcase Thermomix, the more lives you impact. And, in today's world of the online Thermomix® consultancy, it's never been easier to share Thermomix® from the comfort of your own home, while 'meeting' customers in the comfort of theirs. 
What are the benefits of being a Thermomix® Consultant?
Oh, there are so many, so we'll list only a few here and we'll answer all your questions when we speak. 
Self-satisfaction of running your own

business

 

Flexibility

 

Support and Community

 

Learning new skills including becoming an expert Thermomix® superuser

 

Two income streams - Thermomix® and 

TheMix

Shop

*

 

Leadership opportunities

 

Professional, personal development and training

 

Additional rewards and incentives

 
*T&Cs apply. Please reach out to speak with a member of our team to explore the details. 
START YOUR CONSULTANTCY TODAY
Work smarter, not harder with your Thermomix online business.
Choose where you work, how you work and when you work with the experience and support of our Thermomix community.