MORE THAN JUST A KITCHEN APPLIANCE
In short, it's a smart, connected, all-in-one appliance. But in reality, it's so much more than that. Having a Thermomix® TM6 on your kitchen bench can do wonders for your lifestyle, save you time and money, improve your cooking skills and help you channel your inner-chef. This one appliance is powered by German engineering and features 28 (and counting) cooking functions that make TM6 a dream come true in the kitchen, and we've not even started talking about Cookidoo® yet...
Keep reading to unpack how these functions can revolutionise your kitchen.
Described as a second pair of hands in the kitchen, TM6 can chop onions in 3 seconds, mill sugar into caster sugar in 10 seconds or knead dough in 2 minutes. And you can really stack up the time savings with layered cooking. Your sauce, rice, vegetables and meats can all be cooked to perfection using the one appliance. Combing 20 appliances in 1, the TM6 doesn't just save you time cooking, it even pre-cleans itself, all while you do more of what matters most.
Unleash your inner-chef with Cookidoo®

This is a goodie! Cookidoo® is your personal chef delivering thousands of triple-tested recipes straight to the screen of your TM6 with step-by-step guided cooking. From cakes and bakes to beef tacos sautéed using High Temperature mode, with TM6 and Cookidoo® you can swap store-bought for homemade and takeaway for fakeaway. But more than that, it's your meal planner, your shopping list and you can now create your own recipes and scale recipe portion sizes to suit you too. It's time to channel your inner chef!
Cookidoo® collections to explore

Stack the small everyday savings

With the rising cost of living, many of us are crunching the numbers to save a little here and a little there. Use Fermentation mode on your Thermomix® TM6 to make your own yoghurt (while you sleep) at just $2.40* a litre. Or make your own oat or nut milks with just a few simple ingredients and a quick blend. Not to mention all the money you'll save on skipped takeaways and convenience foods. You can really see how these small, everyday savings stack up over time.

Investing one time means you can save for a lifetime.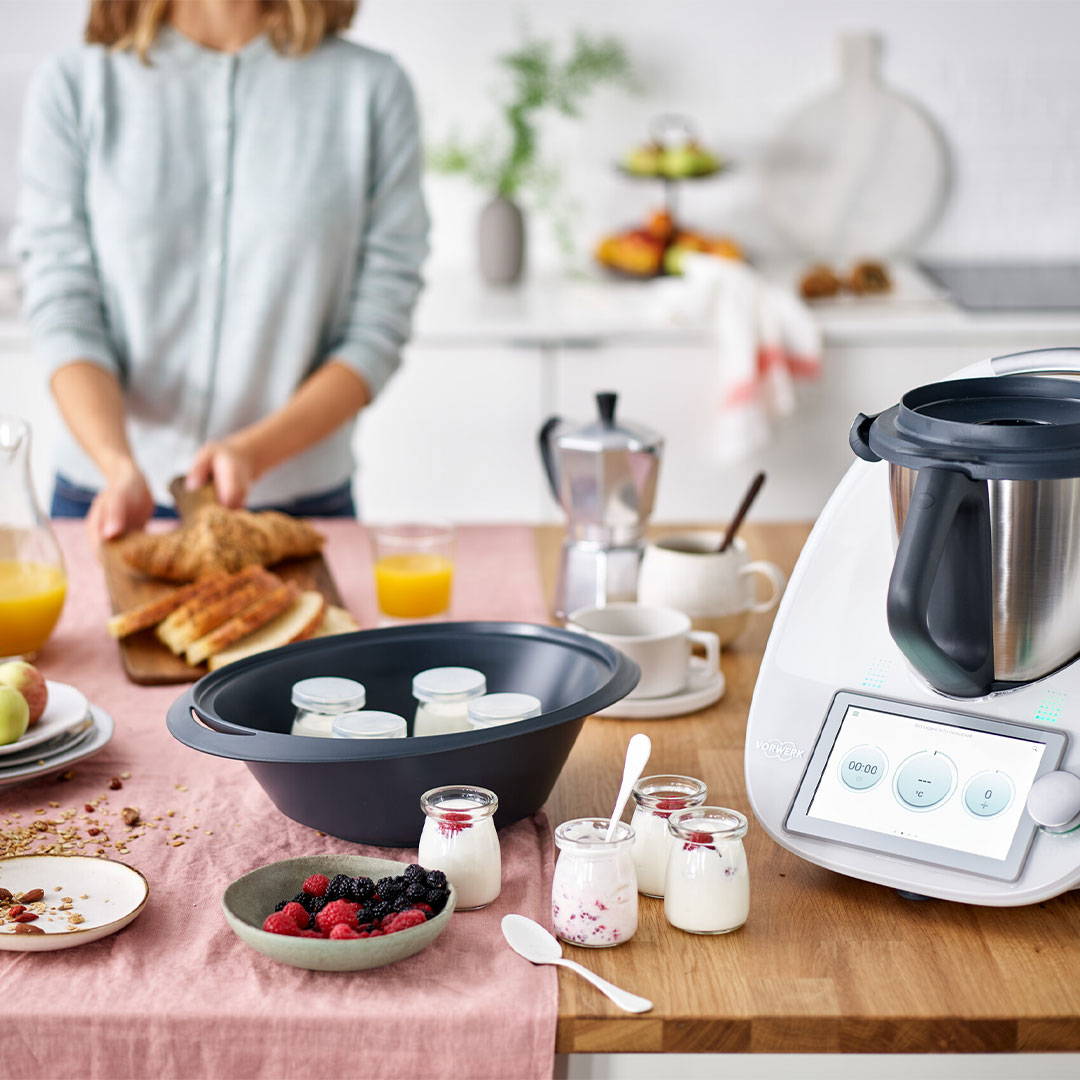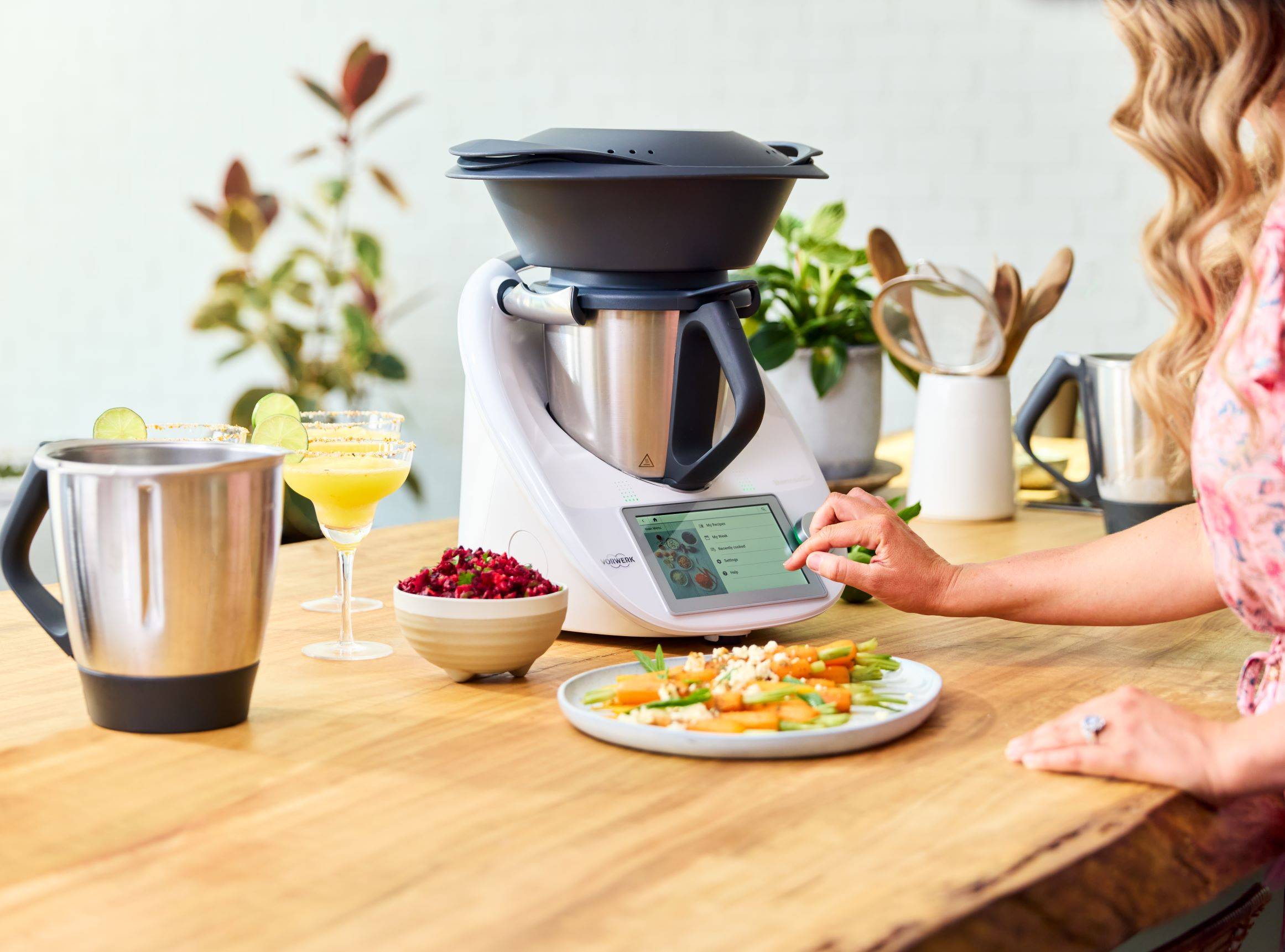 Whether cooking for dietary preferences, allergies or intolerances, Thermomix® makes cooking from scratch easy and delicious - and you'll avoid any hidden nasties and preservatives too!
From pregnancy, through to babies first foods, finger foods and lunchbox snacks, Thermomix® can help make your motherhood journey easier.

Want to take TM6 for a test-drive?

We know, that's a lot of information to take in, but the possibilities are endless with a Thermomix® TM6 and that's why we recommend a Cooking Demo to see all of these powerful functions in action for yourself. This is where your Thermomix® journey starts and we can't wait to introduce you to our Consultants - they will be your personal Thermomix® expert and guide you each step of the way.
Get connected with a Thermomix Consultant
Ready to make a game-changing lifestyle choice?
Explore our exclusive offers and payment options available.

"This has made life so much simpler, increased my cooking at home rather than eating out & I'm saving money already. My consultant is always so quick to help out with the Cookidoo® recipe guide, I have made restaurant quality meals at home. The pantry is being filled with healthy items & I'm sure that it will have paid for itself in 12 months. I live alone & have made so many incredible things, this isn't just for families."
Kel S.
Verified buyer

"I waited so long to get a Thermomix® and it has exceeded my expectations! Cooking is fun again - it saves me so much time and we are saving money by eating less takeaway. This is one of the best purchases I have ever made."
Nicole L.
Verified buyer

"It [Thermomix®] has made us healthier, has gotten the family involved in cooking, producing better quality food with real ingredients."
Stephen D.
Verified buyer.
Shop online at TheMix Shop