If you love your Thermomix® Server Mini 0.5L but need a new base this replacement is perfect to keep your mini server as good as new. We love using our Thermomix® Server Mini 0.5L for keeping sauces and small side dishes warm, keeping dips cool on the table, or soaking legumes overnight. At home, the Thermomix® Server Mini 0.5L is super handy for keeping individual serves warm on those days when you're flat-out busy. Or the occasions when your partner had to work late and the last thing they want after a long day are microwaved leftovers.
Some great features:
The double-walled stainless-steel insulated food dish also doubles as cute little ice bowl for serving cool summer drinks, or for keeping salads, sorbet and ice cream cold. We especially love to use it for making starters, sides and mains ahead of time, like soups, curries, vegetables and mashed potatoes. For keeping pancakes, pikelets and tortillas warm on the table. Thickening risottos. Proving bread dough. Or serving fresh seafood. 
*Please note this does not include the Thermomix® Server bowl or base
Key Features
Keep food warm, like sauces, side dishes and soup
Keep food cold on the table, like dips, salads and ice cream
Ideal insulated food dish for picnics and barbecues
LFGB, FDA certified food grade quality stainless steel bowl
Send a hint
Get the gift you love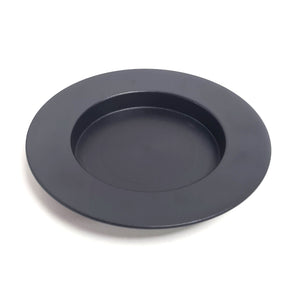 Send a hint by
Perfect for these popular recipes