The Kobold VB100 Motor Protection Filter protects the battery-powered vacuum cleaner motor from contamination.
The regular visual inspection and maintenance of the motor protection filter is particularly important for the long service life of your battery-powered vacuum cleaner. The motor protection filter can be cleaned again and again. However, it must not be cleaned with water or liquid cleaners.
You only have to replace the motor protection filter if it is extremely dirty or sticky, or if the filter bag has been damaged.
REMOVE AND REPLACE THE MOTOR PROTECTION FILTER
The motor protection filter is held in place in the filter cover of the cordless vacuum cleaner by two guide slots.
1. Press the motor protection filter in on both sides and carefully pull it upwards out of its guide slots.
2. Push the clean or new motor protection filter back into the guide slots in order to use it again. The green plastic grille should face in the direction of the premium filter bag.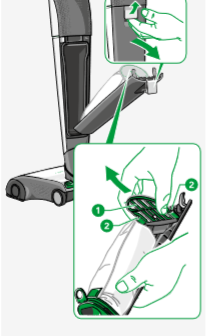 100%
of reviewers would recommend this product to a friend
Send a hint
Get the gift you love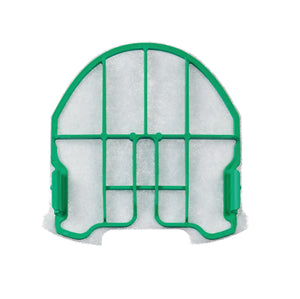 Send a hint by