We've made the TM6 / TM5 Spatula a longer and grippier multi-tasker that's more flexible at the end to reach in and easily scrape dough, cream or ice from the bowl and blades. 

We've added a safety collar on the handle, so you can safely stir the contents of the mixing bowl, even when the machine is blending, chopping or cooking. It won't touch the blades. We've also given the collar a flat side, so it won't roll and bounce off your kitchen work surface. We've all been there!

And check out that hook on the back of the Thermomix® Spatula. That clips into the simmering basket, so you can lift it out of the bowl safely.
When you purchase a new TM6, this Thermomix® Spatula is part of the package. But in case it gets lost, degraded or damaged, or the dog chews it, we've made it available to buy as a replacement part.
Key Features
Longer, grippier and fits both TM5 and TM6 models
Flexible tip makes it easier to scrape contents from the mixing bowl
Safety collar for stirring contents safely when motor is running
Hook on the spatula blade safely removes the steaming basket
Won't roll off the kitchen work surface
Dishwasher safe
Can the TM5 and TM6 Thermomix® Spatula be used in the TM31 too?
Yes, however it is made longer to fit the TM5 and TM6, it will touch the blades if you try to use it in your TM31. We do not recommend using it when the TM31 is in use.
Holds the smell
I purchased a second spatula as I found that the one that came with the thermomix held onto the smell of what you last cooked, even after the dishwasher and no one wants fruity dream with garlic flavours...
I understand why the collar is there, but it can get in the way when you're trying to clean out the bowl.
Hi Carly, thank you for your review. It can help to soak your spatula in host soapy water overnight, running it through a dishwasher cycle and finally leaving it out in the sun for a couple of hours. We hope this helps!
Spatula
We went travelling and had a house sitter, it wasn't until I had been home sometime before I couldn't find it, not until I needed to remove a full steam basket did I really realised that ownership was essential, very happy
Spatula
Very useful and purpose built tool
Spatula
Great product and useful with other functions
Send a hint
Get the gift you love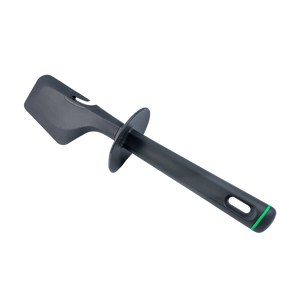 Send a hint by
Perfect for these popular recipes