If you love your Thermomix, then you should put a 💍 on it! 

Be sure to replace the Blade Seal if it gets damaged or lost. This is one of the most essential Thermomix spare parts for keeping your dream machine running, preventing any liquids or moisture leaking from the mixing bowl and into the motor.
Designed to fit the mixing knives and create a perfectly water-tight seal, it's easy to remove and replace your Blade Seal. Available to purchase separately as one of our genuine Thermomix spare parts.
Genuine Thermomix Parts...Only available from TheMix Shop.
Key Features
A sealing ring for Thermomix blades
Prevents liquids leaking from the mixing bowl into the motor
Genuine Thermomix spare parts...only at TheMix Shop
We recommend you replace the blade seal only if it's clearly damaged or lost.
If you're experiencing a leak, please call our Customer Service team on 1800 004 838
to troubleshoot before you purchase this seal.
94%
of reviewers would recommend this product to a friend
Safety
We have bought the blade seals as a precaution.
new seal
I desperately needed this. My bowl doesn't leak anymore
Rosinda
Blade seal fix my machine
Send a hint
Get the gift you love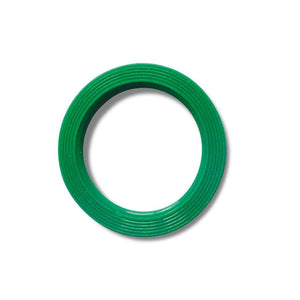 Send a hint by