TM31 Service Update - Vorwerk, the manufacturer of Thermomix®, guarantees the availability of replacement parts and accessories for 10 years following production. The Thermomix® TM31 was last produced in 2014, which means that from 2024, we can no longer guarantee the availability of parts to support the service of TM31s, however the green sealing ring will continue to be available.
TM31 Sealing Ring Recall - find out more here.
Enjoy cooking with confidence and keep your Thermomix TM31 lid fitting nice and tight by replacing the silicone lid seal every two years with this little green guy.

It's your most essential Thermomix® TM31 replacement part. And once you have the silicone seal sitting snuggly in the lid of the mixing bowl, you're good to go with your favourite belly-warming winter soup recipes and crowd-pleasing sauces for another two years.
All Thermomix® TM31 appliances should now be using the green Silicone Lid Seal as it's the only sealing ring available for this model. If you're still using a grey sealing ring, then you should replace it with a green one ASAP. 
Key Features
Green silicone lid seal is designed to fit your Thermomix TM31 lid
Prevents leaking at high speeds and high temperatures
Must be replaced every two years
Genuine Thermomix 31 replacement part
Your TM31 Silicone Lid Seal can be tight to begin with, however, it will loosen and become easier to use over time. We find it helpful to soak it in warm soapy water before placing it back on. You can also apply a bit of oil to help it further. If it's hard to close the lid and remove, we recommend pushing down on the lid then turning the dial.
81%
of reviewers would recommend this product to a friend
TM31 Silicone Lid Seal
Works very well
Thank you.
Love my thermomix
Great service and very quick delivery
I don't recommend this product
Tight
It was difficult to turn to lock the lid with the new seal. Is this normal? Will it be easier with use?
Hi Vivien, the silicone lid sets have been designed to be a tight fit but it will get easier with use. If you are still experiencing issues, feel free to get in touch with our customer service team via our website here https://thermomix.com.au/pages/get-in-touch-landing
Send a hint
Get the gift you love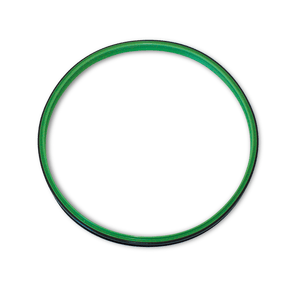 Send a hint by
Perfect for these popular recipes