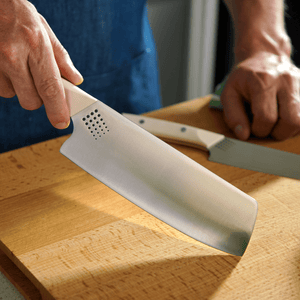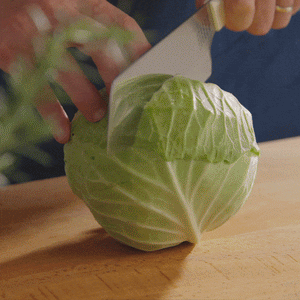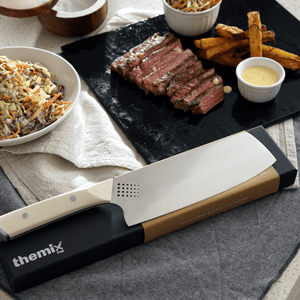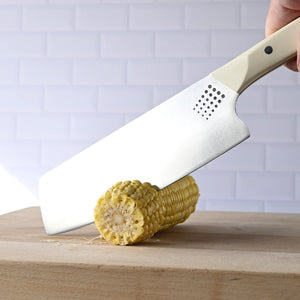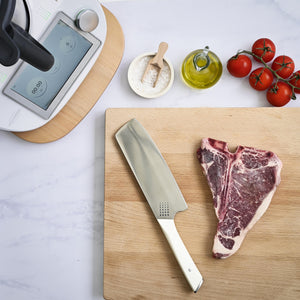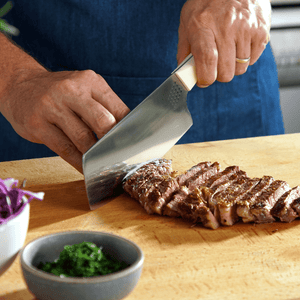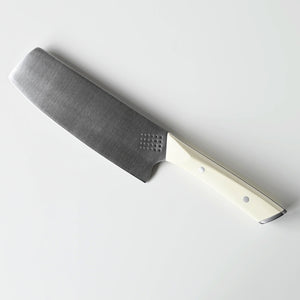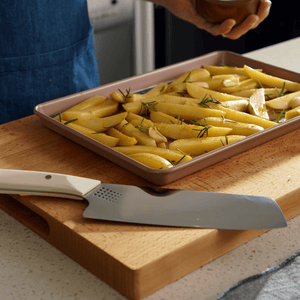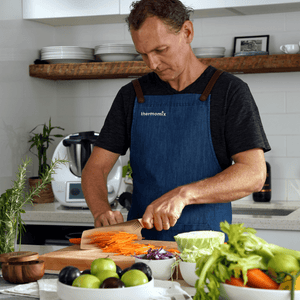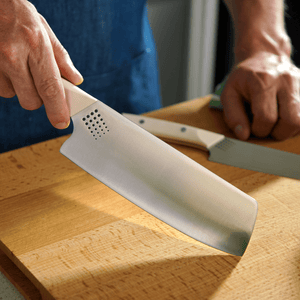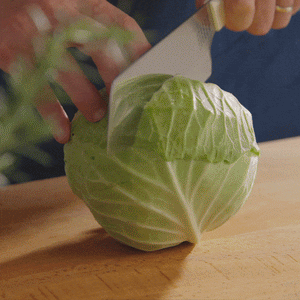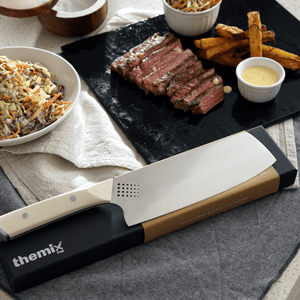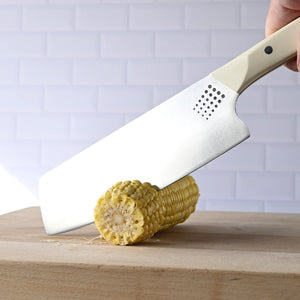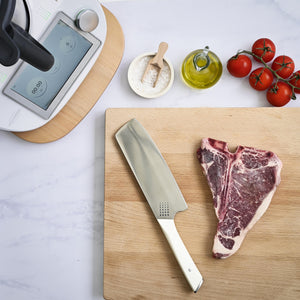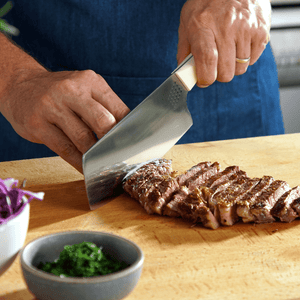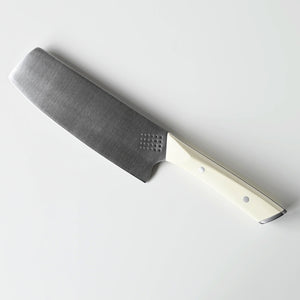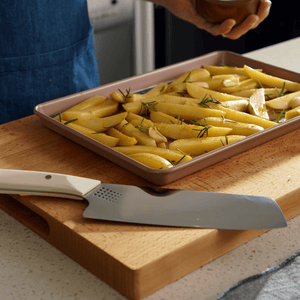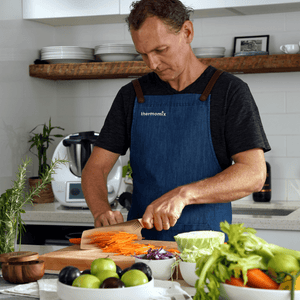 Cleaver Knife
Pair it with the Utility Knife
Introducing our strong, versatile and minimalist cleaver knife that cleanly slices, rock-chops, minces and push-cuts to help make prep effortless. We painstakingly tested countless designs to find the one that perfectly balances the depth and curve of a Chinese cleaver with the sharp precision of a Japanese-style knife. Once we had our design, our in-house Product Development team went on a quest to find just the right people to hand produce our knives using the best of traditional craftsmanship, to produce this premium quality knife. Marrying elevated craftsmanship with modern design, our Cleaver Knife is finished with a timeless white handle that's so stylish, you'll want to have it on show.  
The blade is handcrafted – going through no less than 16 steps of meticulous craftsmanship to achieve the perfect, razor-sharp finish, before beautifully packaged in a gift box. We've also used Japanese, AUS-8 grade high-carbon steel for superior performance, to give the cleaver knife optimal strength, rigidity and durability. The gently curved belly makes it ideal for rock-chopping and mincing. While its optimal thinness is designed to produce the finest cuts. It's also a perfect length for slicing and has enough breadth to transfer ingredients easily from your cutting board.  
This premium Cleaver Knife is highly stain-resistant, durable, and easy to sharpen, and you'll find just as many design-smarts in the stylish handle too. The tapered ergonomic micarta resin handle perfectly fills the palm and feels smooth, but actually becomes grippier when wet. And to give you extra confidence in your grip, we've angled the top edge of the handle and etched a file pattern into the stainless-steel blade, for your thumb and index finger to pinch and securely hold.  
Paired with our multipurpose Utility Paring Knife, get the best of both words for your on-trend kitchen.
Key Features
Meticulously hand-crafted
Razor-sharp cleaver that cleanly slices, rock-chops, minces and push-cuts
Inspired by Chinese, Japanese, and European knife craftsmanship
High-carbon steel knife cut from Japanese-made AUS-8
Ergonomic micarta resin handle for confidence and comfort in your grip
Durable and easy to sharpen
Cleaver Knife length 32.5cm
Cleaver Knife blade width 6.2cm
Cleaver Knife blade length 19cm
Cleaver Knife handle width 2.7cm
Washing
To keep your cleaver knife in tip-top mincing, chopping, slicing, and cutting condition, we recommend handwashing with a soft cloth, mild soap and warm water and drying with a tea towel. Avoid harsh or abrasive detergents and do not place in the dishwasher. Scrubbing pads or other metal utensils can also cause damage to the blade.
Sharpening
To maintain its razor-sharpness, always work on a Wooden Cutting Board, and use a ceramic knife sharpener such as the Tabletop Knife Sharpener for regular, light honing, to help maintain the edge on your knife. This will also help keep your knife perfectly shaped and polished.
Sharp Cleaver Knife
Looks great, cuts expertly, great addition to my kitchen!
Cleaver Knife easy to use
User friendly, sharp, good balance holding the knife in my hand.
Not A Bad Experience
Overall a Good Tool, Sharpe & Precise. Not Perfect but better than the Junk Seen On TV that a lot people buy nowadays.
Send a hint
Get the gift you love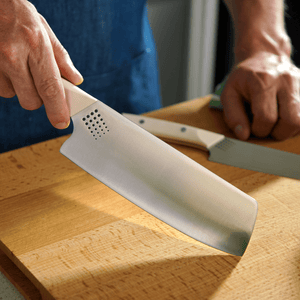 Send a hint by
Meticulously hand-crafted to make prep effortless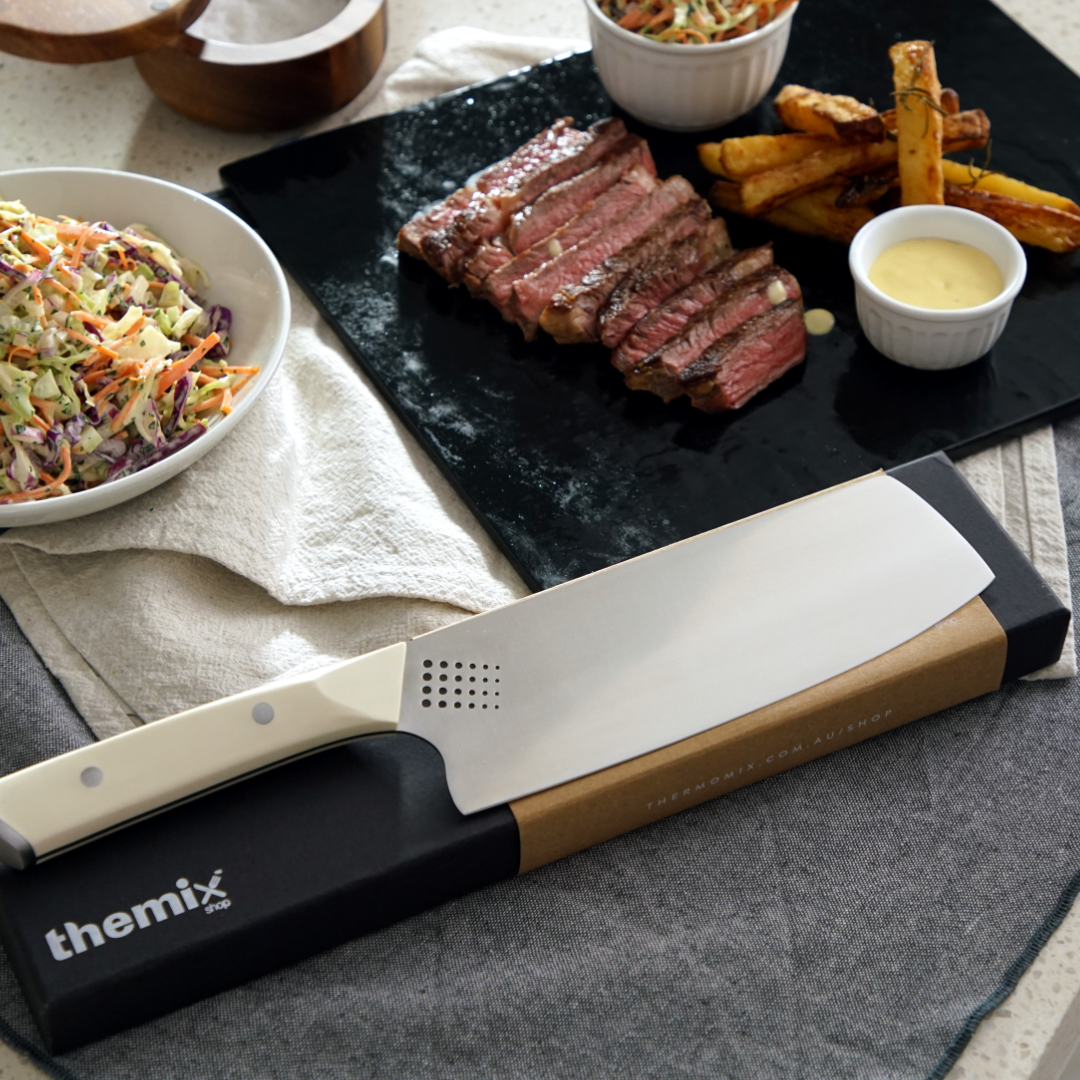 Superior Performance
Japanese, AUS-8 grade high-carbon for optimal strength, rigidity and durability. It also makes caring for your knife super simple.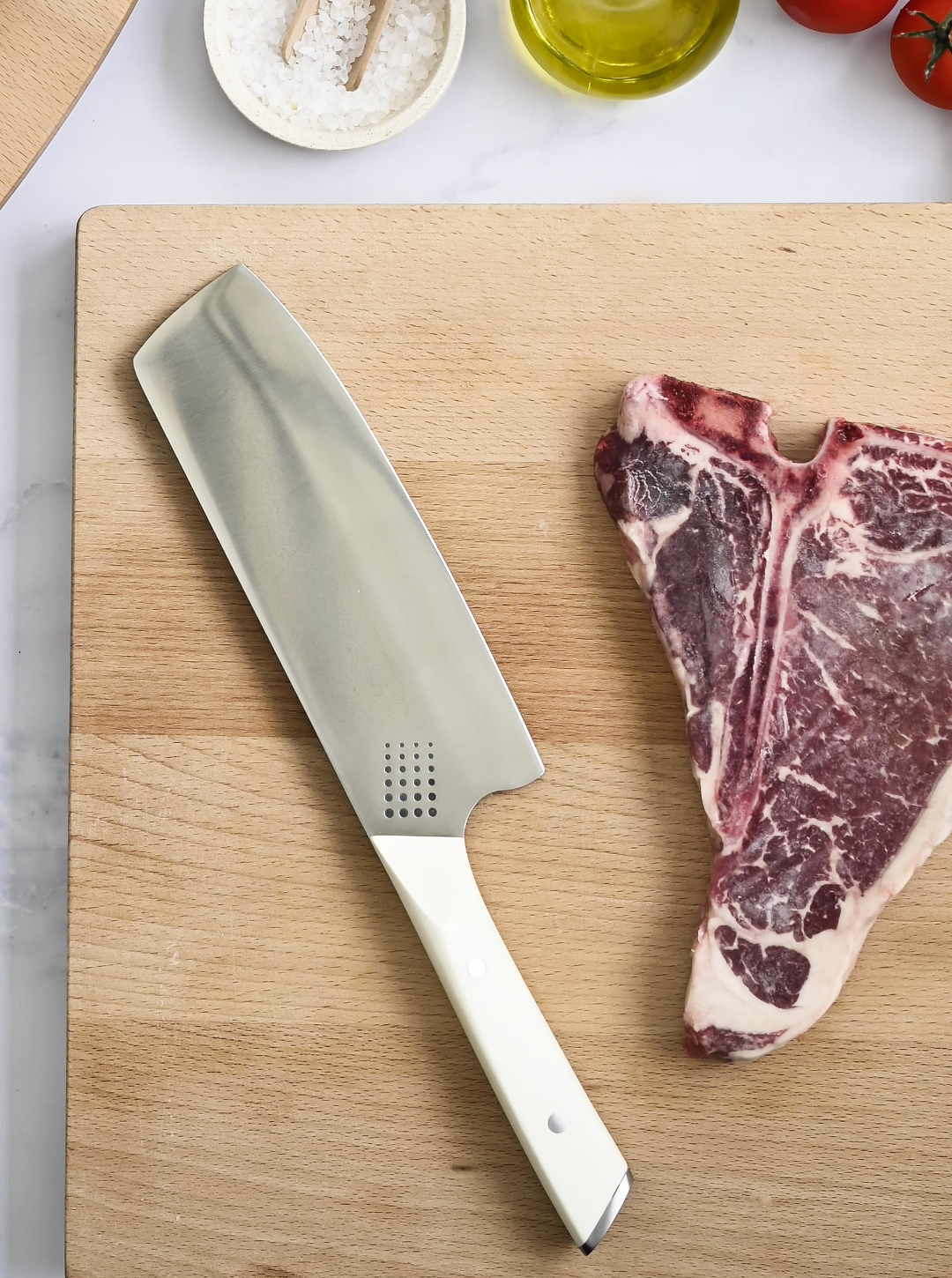 Ergonomic design
Our micarta handle is both stylish and smart, helping the Cleaver Knife sit comfortably in your hand.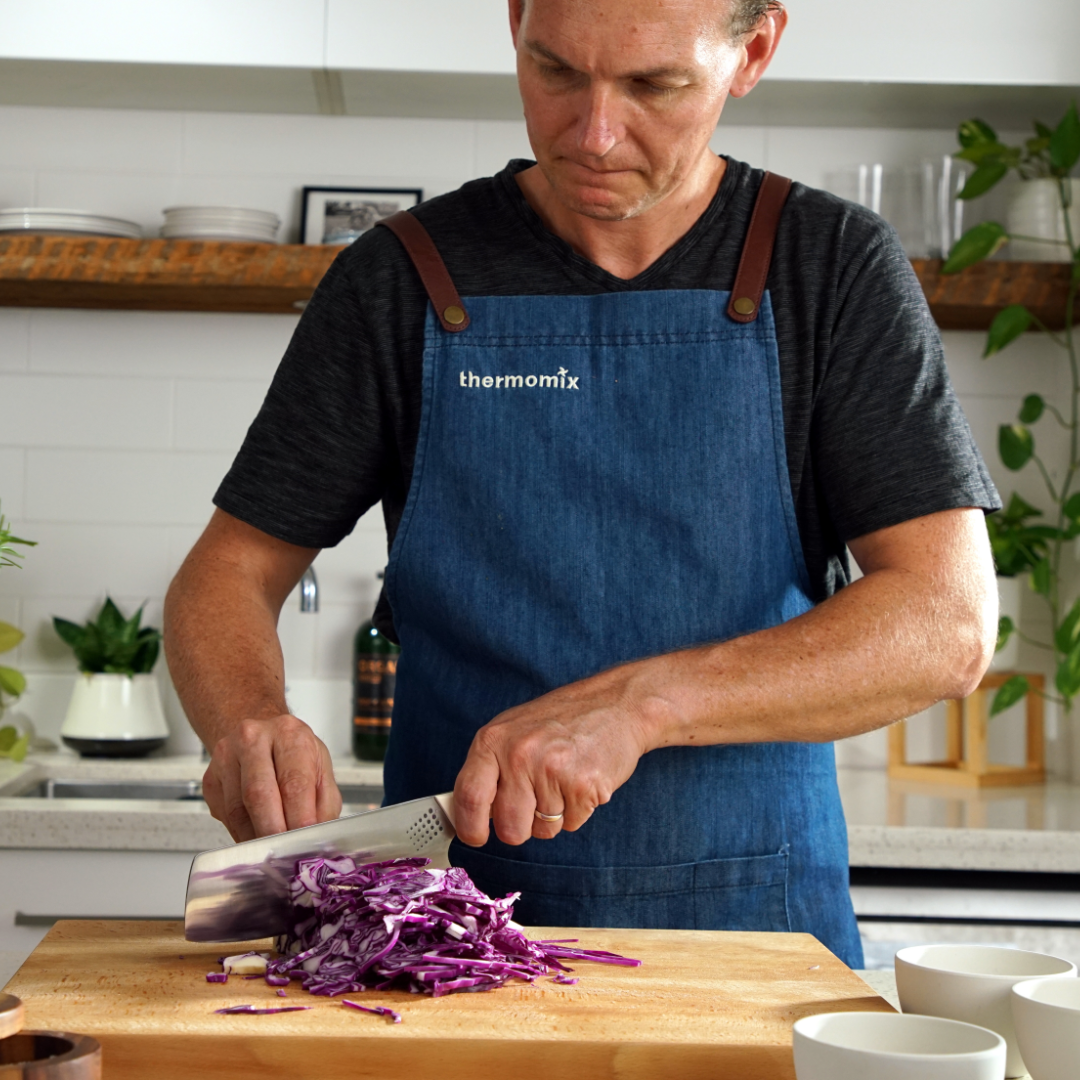 Versatility of use
You'll love our Cleaver Knife for rock-chopping, mincing, push-cutting, slicing and more.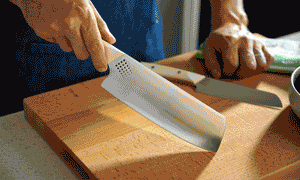 Best kitchen knives for you
Click through to our guide to discover the best kitchen knives for you.

Read the blog
Effortlessly prep these recipes
You may also like
Regular price
$24.95
$17.47
29% off
Regular price
$67.75
$59.00
12% off
Regular price
$29.95
$14.95
50% off