Kobold Cordless Vacuum Cleaner

Because life's messy, the Kobold Cordless Vacuum is designed to help you clean smarter, not harder, and give you more ways to level up your cleaning game with the option to add the 2-in-1 vacuum mop attachment, and a series of added extras to clean your couches, mattresses and car.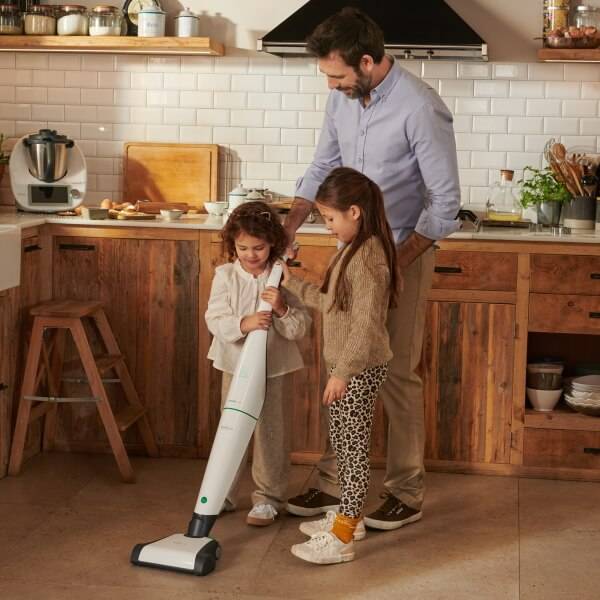 Go fully cordless with a powerful two-motor vacuum that's versatile, light and easy-to-steer, with a long-lasting lithium-ion battery giving you up to 80 minutes runtime from a single recharge and extra attachments available to clean your couches, mattresses and car.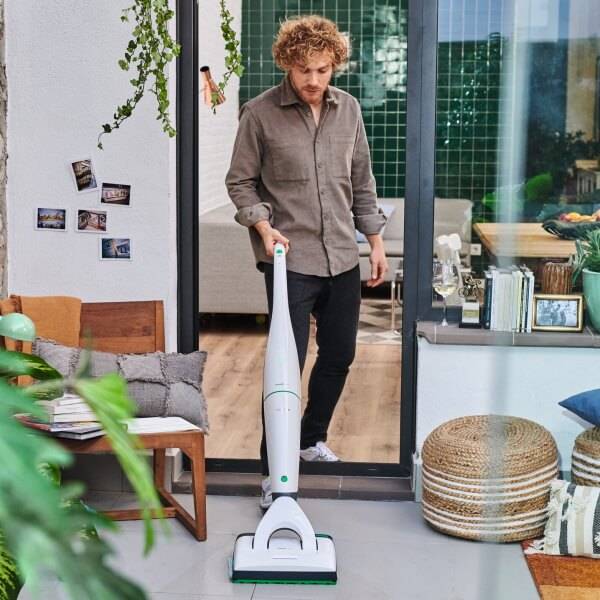 Cordless Vacuum with Mop Attachment
Kobold's sleek 2-in-1 Vacuum Mop Attachment is designed to easily fit your Kobold Cordless Vacuum (VB100). Clean all your hard floors in one go, giving you more time for the things that matter most.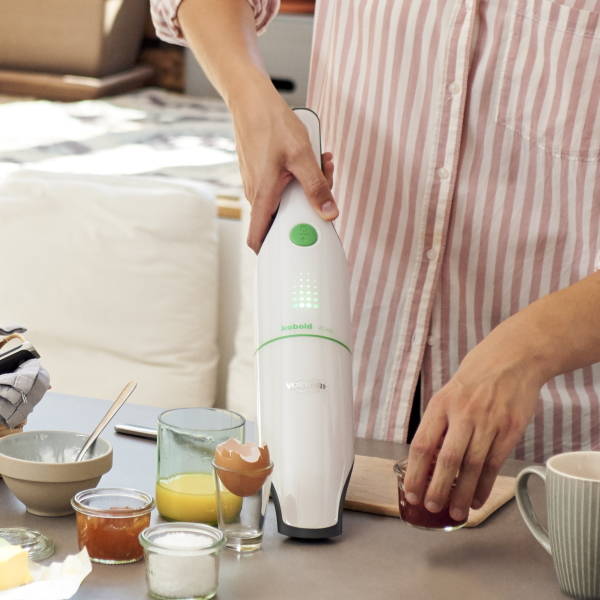 Another addition to the Kobold cleaning system is our Handheld Mini Vac. Anywhere there's loose dirt, dust or crumbs to be cleaned up quickly, Kobold's compact, lightweight yet powerful handheld vacuum is your go-to. Weighing 650 g, its sleek, ergonomic design makes it comfortable to hold and easy to handle with one hand.
With our Kobold Cordless Vacuum (VB100) and our 2-in-1 Vacuum Mop attachment plus accessories, you can clean your entire home plus your couches, mattresses and car too. There's a whole lot to love about Kobold's entire cleaning system.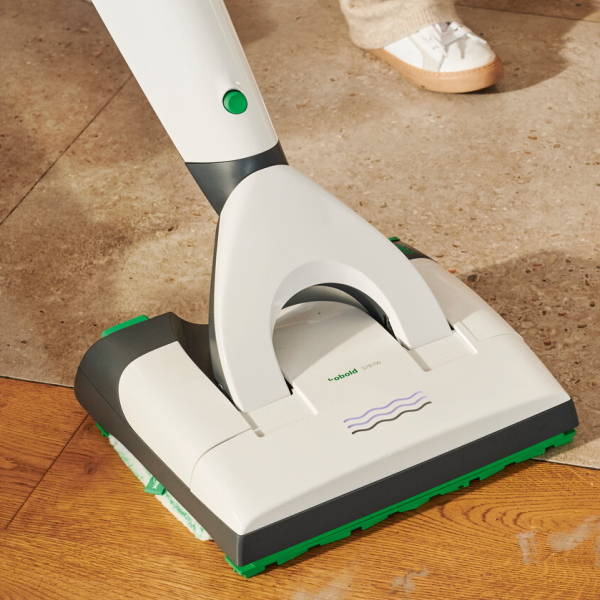 One clever attachment that gives you a 2-in-1 vacuum mop to clean all floors in one go. Harnessing microfibre technology, the mop head vibrates to loosen the dirt, then grabs and holds it for a more thorough clean every time.
Kobold goes above and beyond floors to give you a thorough clean, with a set of nozzles and extensions to reach high, low and around corners with ease, from your skirting boards and textiles to your curtain poles and car interior.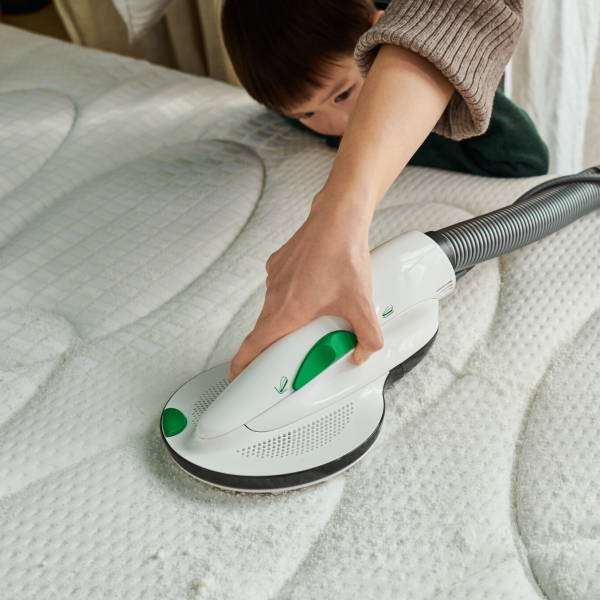 Mattress and Upholstery Set
Give your mattress, soft furnishings, textiles and carpets a deep and thorough but dry and gentle clean to remove stubborn dirt, allergens, lint and pet hair. The perfect add-ons for allergy sufferers and pet owners.
With Zip Money's no deposit finance, get your Kobold and start your next-level cleaning experience sooner.
Three reasons you'll love Kobold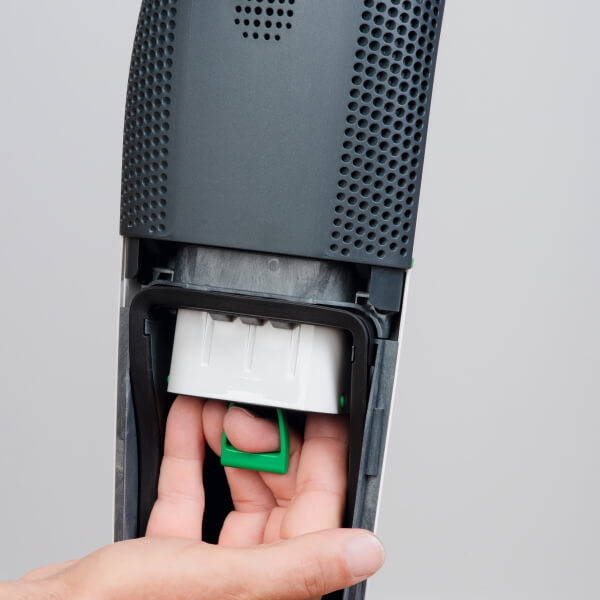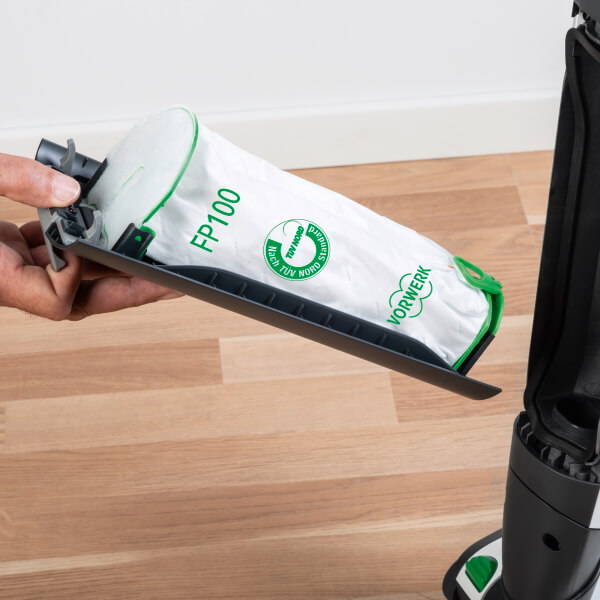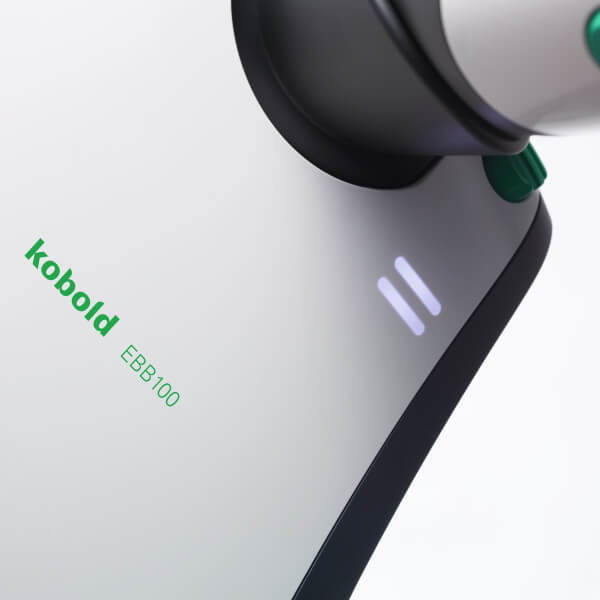 "So happy with the suction from hard floors to carpet and how quiet it is compared to my last three vacuums, one for hard floors one for carpet and another Steam mop. Very impressed with the charge, I can even clean the whole house without having to charge in between or trip over cords while I change from one power point to the next.
I can now sell all my other vacuums & steam mop and just happy to just have the one system very impressed and saves me time as I don't have to vacuum them mop I can do it all in one."
Dayna S.
Verified buyer

"The Kobold cordless vacuum works so effortlessly, it's quiet, easy to manoeuvre even when getting under beds and tables. Great value for money and would recommend without hesitation."
Linda C.
Verified buyer

"I love this vacuum! Shocking to see how much dirt came from my house even though I clean it regularly. I user the turbo setting and it soon ran out of charge but on lower settings it lasts long enough to vacuum my whole house. Turbo only once a week to deep clean the carpets and it does exactly that!! Very happy with it."
Elmine M.
Verified buyer