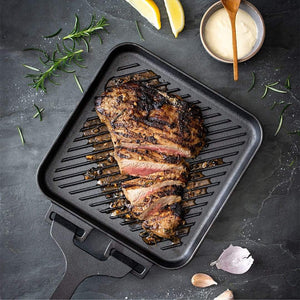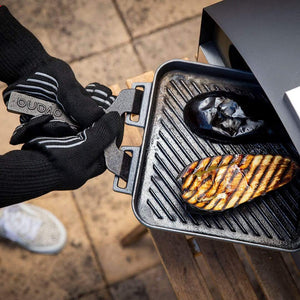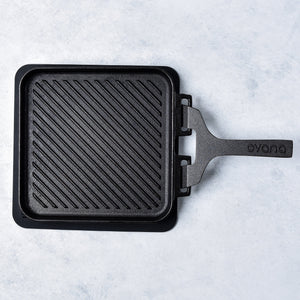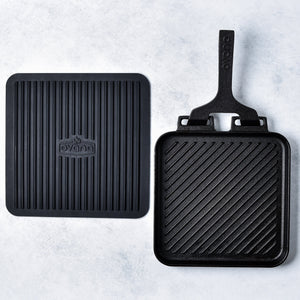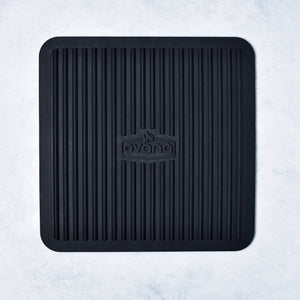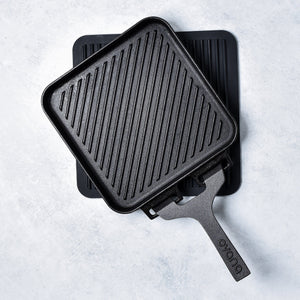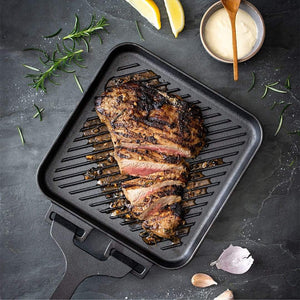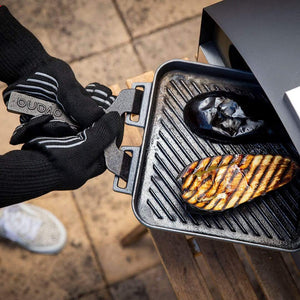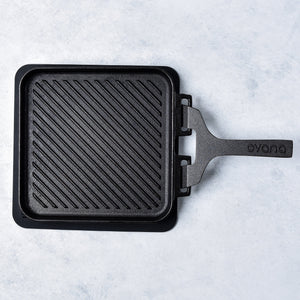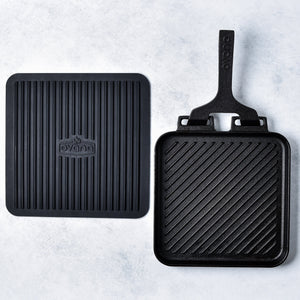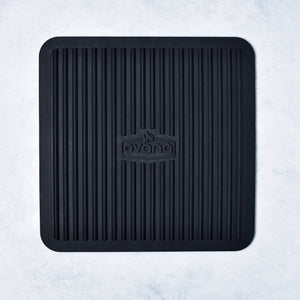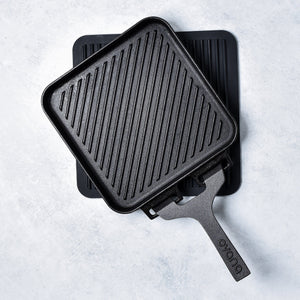 Ovana Sizzle Pan

Pair and Save
Receive 15% off our Cast Iron Scrubber when purchasing our Ovana Sizzle Pan
We had the Ovana cast iron skillet pan custom made to harness that incredible high heat in your Ovana oven and perfectly sear all your meats and veggies far better than your barbecue can. It cooks in a flash, keeps everything succulent, puts the perfect caramelisation on onions and that delicious golden-brown maillard effect on steaks. Just salt your steak, let it dry at room temperature for 30 mins, oil with olive oil, season with salt and pepper and sear. 

The square design makes maximum use of all the cooking space in your Ovana oven, and like all good cast iron skillet pans it will last a lifetime and improve with age with regular seasoning. The more you use it, the more the seasoning builds up, the more flavour it will add to your cooking. Seasoning is also the best way to make it naturally non-stick. 

But it's more than one of our favourite Ovana accessories. It's a great all-purpose skillet pan for use in your stove, on your stove top, or cooking over an open campfire. We've also added a removable handle for safe and easy handling of your hot cast iron skillet, and a silicone trivet to protect your cooking surfaces. 
Key Features
Perfectly sears meats and veggies far better than your barbecue can
Achieves that delicious golden-brown maillard effect on steaks
One of our favourite Ovana accessories – custom made to harness the high heat
Made from high quality cast iron for optimum heat retention
Built to last a lifetime and improve with age with regular seasoning
Removable handle for safe and easy handling
Great all-purpose pan for your stove or open campfire
Before using your new skillet pan for the first time, wash in warm water with mild soap and a soft cloth, sponge or stiff brush, then rinse thoroughly and dry immediately with a tea towel before seasoning. Avoid soaking or using harsh, high-alkaline detergents, abrasive cleaners and scrubbing pads.
For a perfectly seasoned cast iron pan
1. Preheat your oven to 200 degrees celsius.
2. Wash the pan with hot, soapy water and a scrub brush to remove any dirt or debris. Rinse the pan well and dry it completely.
3. Apply a thin layer of vegetable oil or melted shortening to the pan, including the handle and the outside surface.
4. Place the pan upside down on the top oven rack and bake it for 1 hour (add a sheet of aluminum foil on the rack below to catch any drips)
5. Turn off the oven and allow the pan to cool completely in the oven.
6. Wipe off any excess oil with a paper towel.
Your pan is now seasoned and ready to use! To maintain the seasoning, it's important to always clean the pan with hot water and a scrub brush (no soap), and to dry it thoroughly before storing it. You can also reapply a thin layer of oil to the pan before storing it to help maintain the seasoning.
When will you know if it's time to re-season? If your food starts to sticks to the surface and your skillet begins to lose its smooth, shiny appearance.
Cleaning cast iron skillet pan after cooking
We recommend hand washing in hot water with our Cast Iron Scrubber, while the Sizzle Pan is still warm.
Caring for the original wooden trivet
Wipe your trivet with a damp soft cloth. We recommend only using your wooden trivet for a few minutes at a time, while you're plating up. With general use and even short exposure to high temperatures from your cast iron skillet pan, scorch marks, slight warps and cracks will appear, but that's it's job – to protect your surfaces from getting marked and damaged. With time, that lived-in wood look becomes part of its beauty and charm.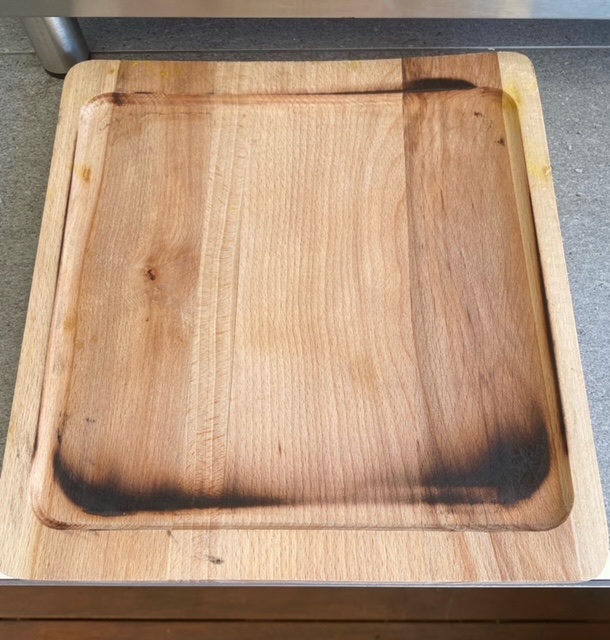 Skillet cooking surface: 24x24cm
Skillet length: 43cm (with handle)
Skillet width: 25cm
Skillet depth: 3cm
Skillet weight: 2.8kg
Removable handle:19x14cm
90%
of reviewers would recommend this product to a friend
Skillet
Wonderful skillet, very heavy though!
Great pan
Awesome accessory for the ovana
Sizzle Pan
Looks good but very heavy.
Pan
Haven't used in Ovana yet but used on stove top and was great
Send a hint
Get the gift you love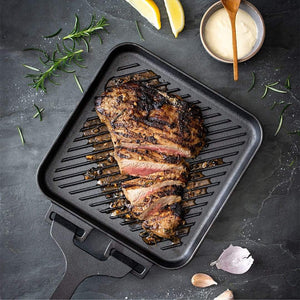 Send a hint by
Perfect for these popular recipes