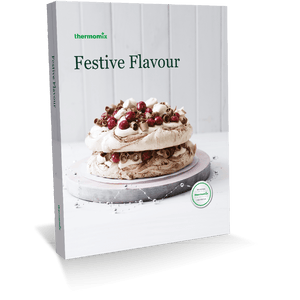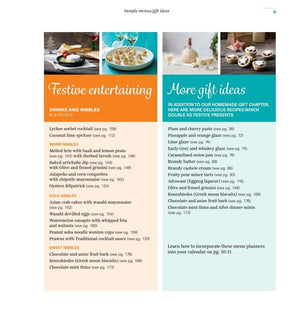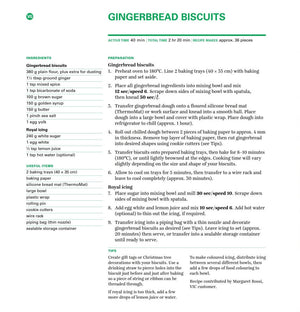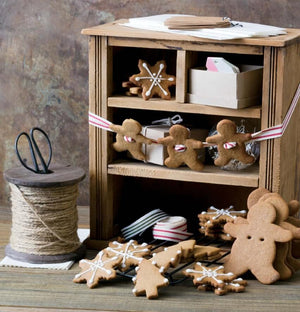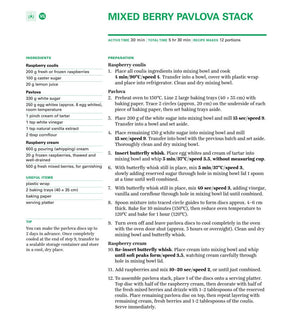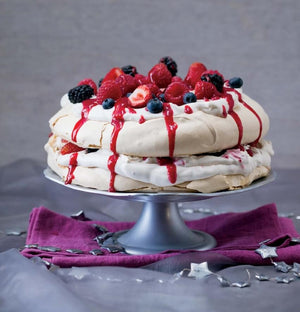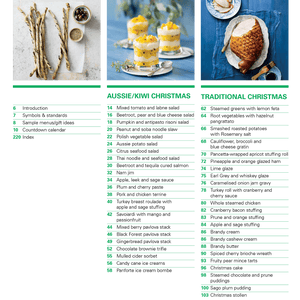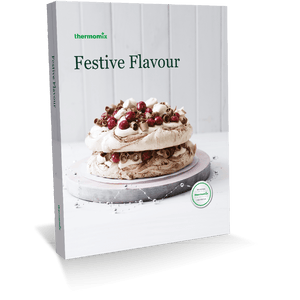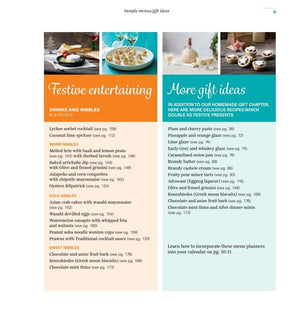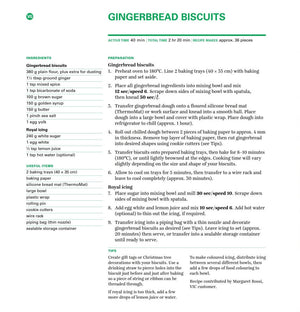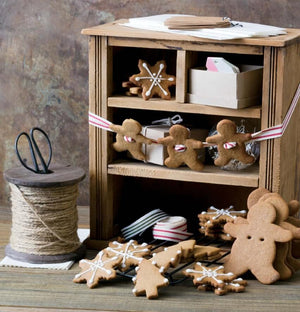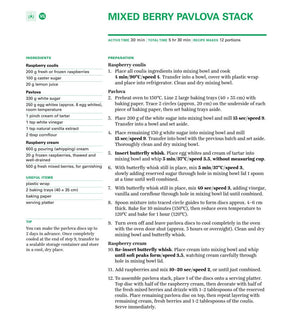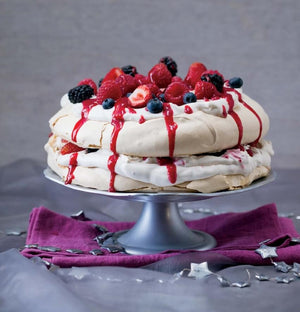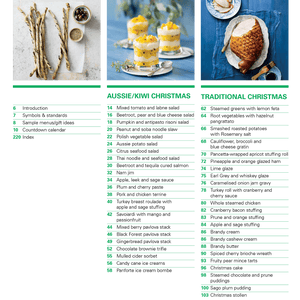 60% off
Thermomix® Festive Flavour Cookbook for Thermomix® TM31 TM5 TM6
All you want for Christmas recipes, homemade edible gifts and entertaining recipes all year round, the Thermomix Festive Flavour Cookbook has it wrapped up with over 100 super easy but seriously impressive dishes. 
It's always good to mix things up, so we've divided the Festive Flavour Cookbook into four chapters. You've got Aussie/Kiwi Christmas recipes like Black Forest or Gingerbread pavlova stacks. Time-honoured, belly-warming traditional recipes, like glazed ham and Christmas pudding. Showstopping and conversation-starting entertaining recipes. And a list of almost 40 creative homemade edible gifts, because all the best gifts come from the heart and hands (and save waste and money too). Plus, many of the recipes do double-duty as mid-week meal and quiet-night-in favourites too. 
We also wanted to de-stress the whole party prep experience for you, so we've included some sample menus and a countdown calendar to help you plan, including tips for when to place orders with your butcher and fishmonger, when to shop and what dishes can be prepped and frozen. 
Festive Flavour Cookbook is suitable for Thermomix models TM6, TM5 and TM31.
Key Features
Over 100 Thermomix Christmas and entertaining recipes for all year round
Almost 40 homemade edible gifts
Party planning and organising tips
Suitable for all three Thermomix models (TM6/TM5/TM31)
79 vegetarian recipes and 35 gluten free recipes
For the most wonderful time of the year, big-occasion entertaining and even those quiet-night-in treats, we made a list and checked it thrice to create the Festive Flavours Cookbook. Here are just a few of our go-tos to get the party started.
Black Forest pavlova stack
If you're looking to make a big-hitting impression at the party table at any time of year, look no further than the Festive Flavour cover recipe. Because it's so Instagrammable, but deceptively simple to make, it's always been hugely popular
Aussie/Kiwi Christmas recipe with our customers and Thermomix Consultants. It
looks especially good atop our elegant white cake stand. View the BlackForest pavlova stack recipe_on Cookidoo.
Brown sugar spice rub
Need to rustle up a gift in five minutes flat? This sweet and savoury spice rub will get you out of that sticky situation. It's super quick and easy to make using ingredients you already have in your pantry. A fabulously festive addition to beef, pork, poultry or roasted vegetables, it looks cute-as packaged up in these littleglass storage jars and tied with a ribbon. View the Brown sugar spicerub recipe on Cookidoo.
More recipe inspiration
100%
of reviewers would recommend this product to a friend
Festive flaVour cookbook
This book has lots of yummy recipes
Festive flavour Thermomix cook book TM31 TM5 TM6
Great gift for family and friends.
SURE IS FESTIVE FLAVOURS!!! EXCELLENT!!!
Send a hint
Get the gift you love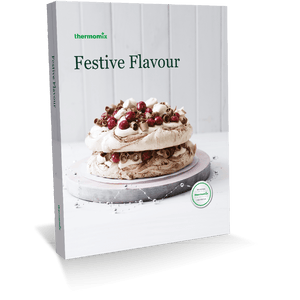 Send a hint by
Perfect for these popular recipes