DISCOVER A LEGEND IN THE BAKING
A beginners guide to Firra cast iron cookware
Wondering if you should buy cast iron cookware, but not sure where to begin? We've got all the saucy (pun intended) details for you! Learn about how to cook with cast iron, the differences between cast iron and regular cookware, what to cook, the benefits, and more tips and tricks!
Cast iron cookware explained
Differences between cast iron and regular cookware
There are just so many materials out there when it comes to cookware! From non-stick pots, to iron woks, and glass baking pans, the choices are endless. Confused on what some of the differences are? Keep reading to see breakdown of a few popular types of cookware.
Cast iron cookware
Cast iron cookware: Let's start with why we're all here. Cast iron cookware is the heavy-weight champion of the kitchen, known for being a multipurpose kitchenware item that can be used on the stovetop (both open-flame and induction) and oven. Adding a food-safe enamel coating to cast iron reduces the need for pre-seasoning your pots and pans.
Iron cookware
As the name suggests, iron cookware is made of pure iron, with no metal alloys. These are often more traditional types of pans and are heavy-duty and durable. Iron cookware is often used for those people who are wanting more iron-rich food in their diet, as the iron can be release into the food when cooked.
Non-stick cookware
These are also extremely popular in everyday households. These are very easy to use and clean as the non-stick coating helps to prevent food from sticking with little oil required.
Stainless-steel cookware
This is one of the most common metals used for making cookware, made of a steel alloy with chromium, which prevents corrosion. Stainless steel pans can handle higher temperatures compared to non-stick, therefore great for searing and frying.
Glass cookware
These dishwasher safe cookware items are non-porous and best used oven-based cooking and baking.
What to cook in cast iron cookware
Now that you know some of the differences between the types of cookware, what are the best recipes to cook in cast iron cookware? Where do we begin! Our enamelled Fenix Cast Iron Dutch Oven and Ambrosia Casserole Dish are all-rounders in the kitchen. Cast iron cookware is great for creating healthy slow cooked meals, as well as easy one pan recipes! From hearty winter soups and stews to perfectly crusty homemade sourdough, there are so many amazing recipes you can cook, including: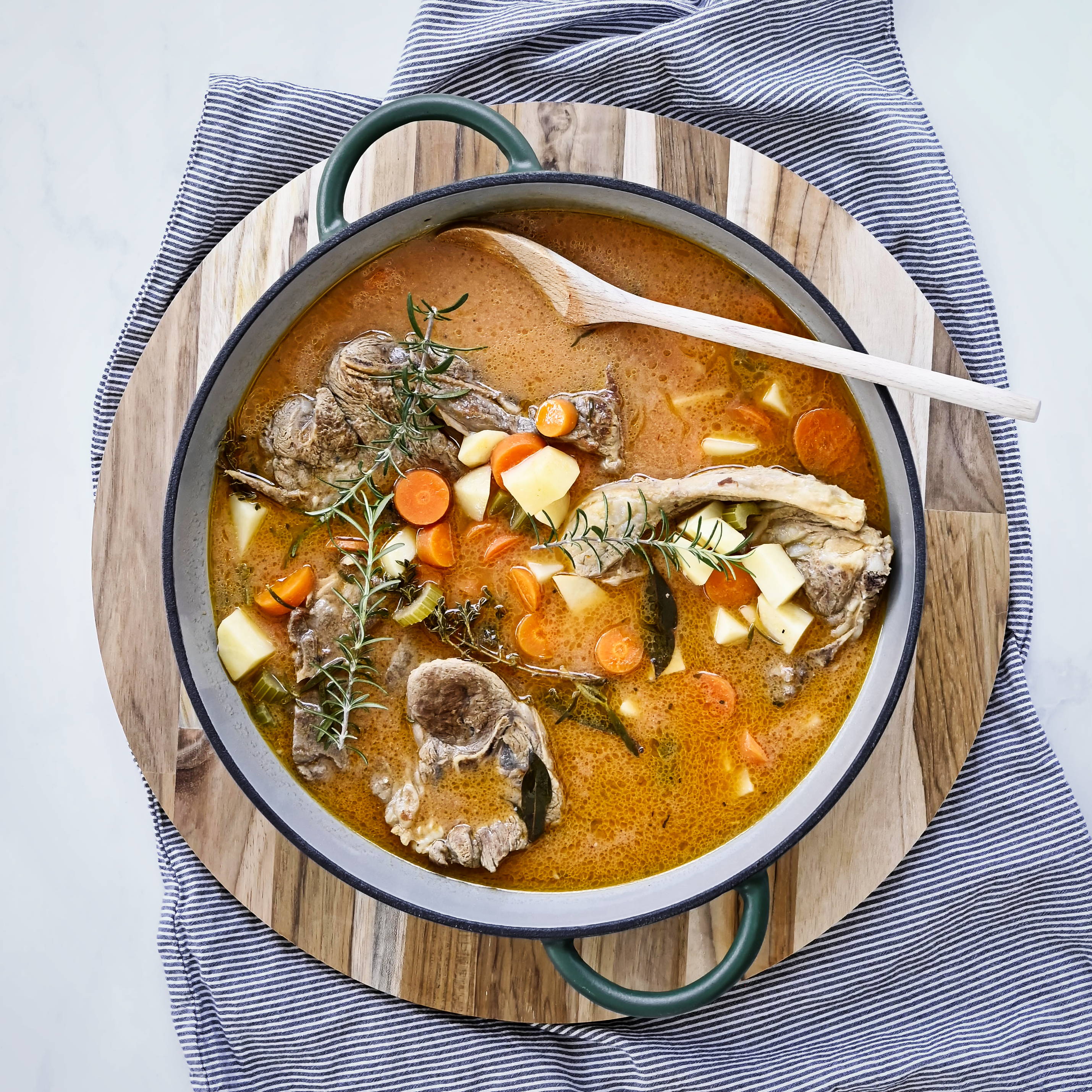 Easy weeknight casseroles
Slow cooked dishes
Vegetable bakes
Dutch oven pot roasts
Braised meats
Whole roast chicken
Stews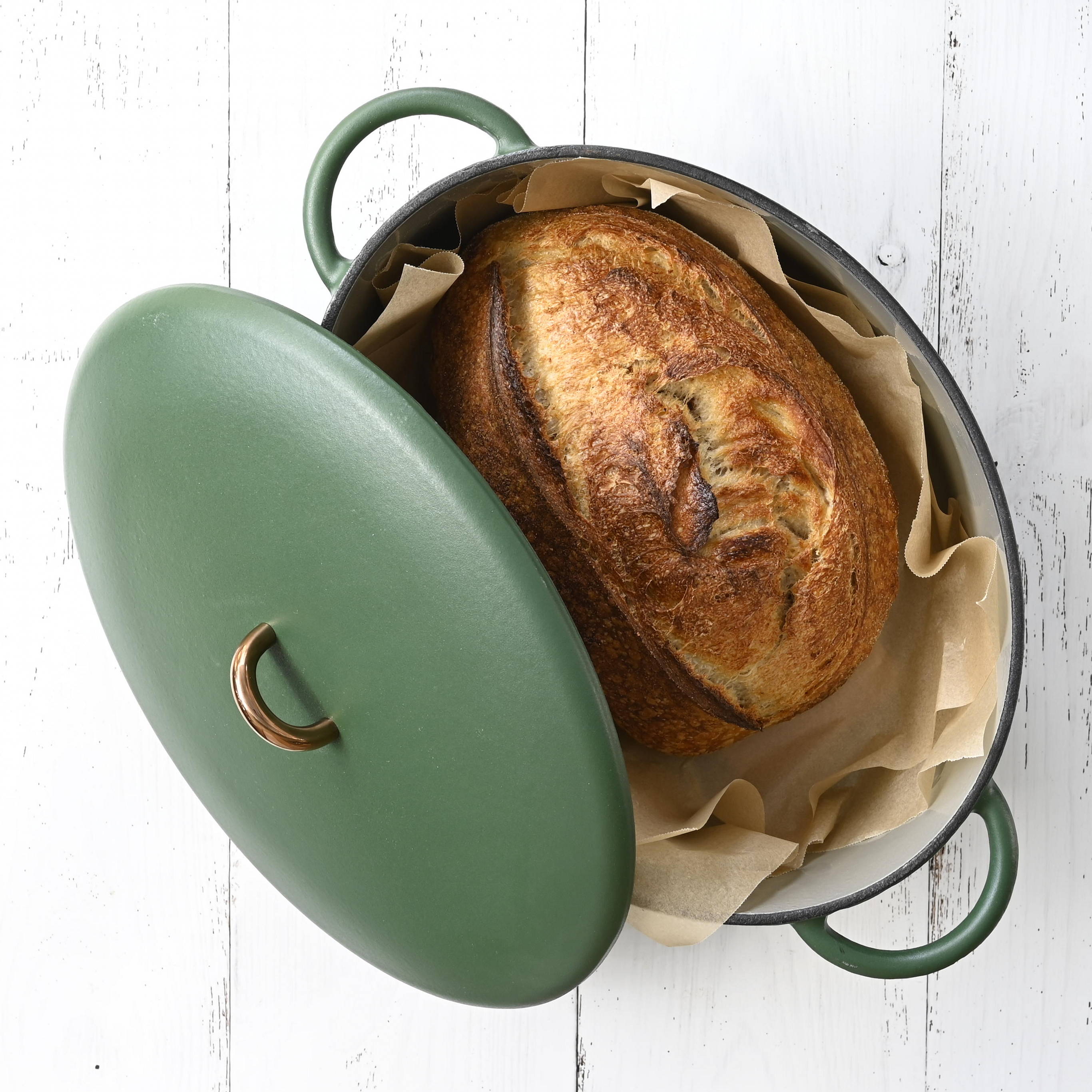 Crusty bread
Dinner rolls
Savoury pies
Sweet pies
Quiche
Pull apart loaves
Puddings and cakes
Dutch oven pancakes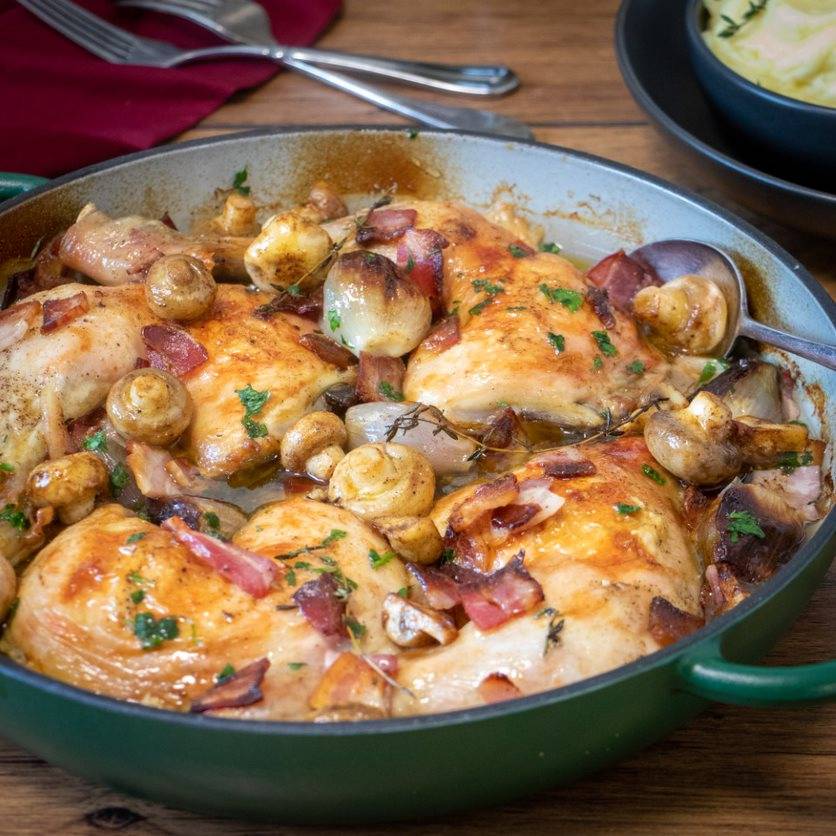 Quick breakfast skillet fry ups
Grilled steak
Easy eggs
Shakshuka
Crispy potato hash
Frittatas
Grilled meat
Getting hungry? Explore some of our recipes using the Cast Iron cookware and your Thermomix® on Cookidoo®!
Get inspired by some of our favourite cast iron recipes!
Benefits of cooking with cast iron
Apart from the ability to create such a wide variety of delicious recipes, there are so many reasons why you need cast iron cookware in your kitchen. The key benefits of cooking with cast iron include:
They're durable and built to last! improves with age – The cast iron material is almost indestructible! No more throwing away your pots and pans after years of use – your cast iron cookware will last a lifetime when taken care of properly.
They get hot and stay hot – There is no comparison when it comes to the temperature of cast iron cookware (our Firra cast iron range can withstand temps up to 300°C)! The material is able to absorb and retain the heat, and cook your food evenly using a lower heat, giving it any dish a delicious taste through low and slow cooking.
Easy to clean and maintain – Cast iron cookware can be cleaned easily by hand with warm, soapy water.
Less susceptible to rust – Due to the enamel coating of our cast iron cookware range, these are far less likely to rust compared to regular iron utensils.
If it's not enough to convince you, you can discover more benefits of cast iron cookware!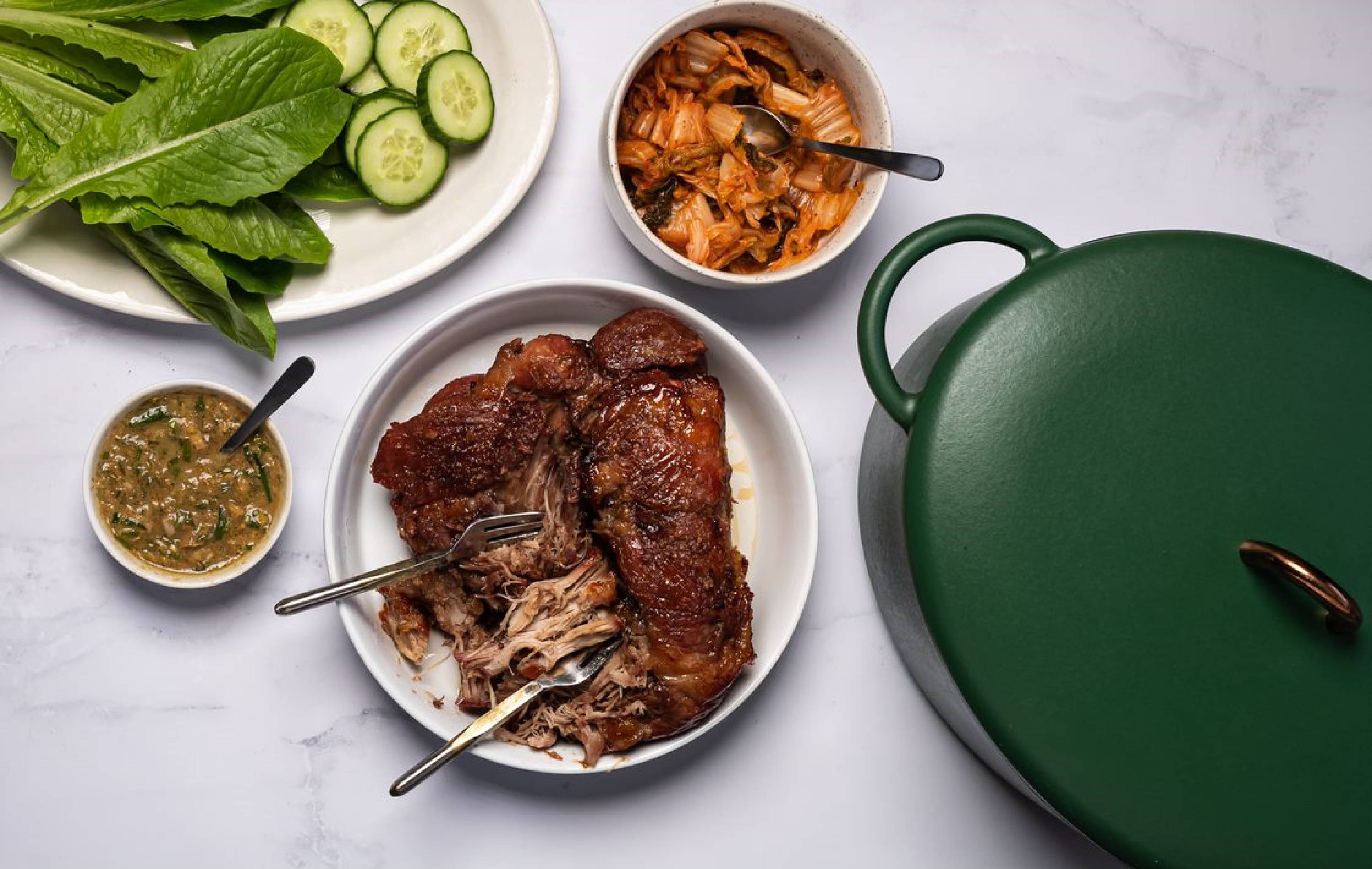 Caring and cleaning cast iron
When cared for properly, your cast iron pots, pans, and skillets will last you decades. And the good news is, caring for your cast iron cookware is easy! Our cast iron range does not require seasoning.
Care whilst cooking
When cooking with cast iron, it's recommended that you add oil or fats before heating up to help with the cooking process. You should always heat up slowly on the stove and avoid going from extremely hot to extremely cold and vice versa. When stirring or flipping ingredients, try to use silicone and wooden utensils – this will reduce the risk of scratching the enamel. Over time, the internal coating of your cast iron cookware may discolour and develop marks from the food you're cooking. This is perfectly normal and will still be completely safe to cook with.
Care whilst cleaning
We always recommend handwashing your cast iron cookware with warm, soapy water. It's best to avoids harsh cleaners or scrubbing pads – instead, simply use water and baking soda and allow to soak for 5mins to overnight and simply rinse away the residue. Thoroughly dry your cast iron utensils before storing.
You may also want to rub a little bit of oil around exposed cast iron areas for extra protection.
Cast iron care tips & tricks
It's as simple as that! Follow our easy tips and recipes and you'll be raring and ready to conquer the kitchen with cast iron. Be sure to check out our range of cast iron cookware, or explore our entire range of premium kitchenware, bakeware, and accessories at TheMix Shop online
Feel free to contact us online, visit our FAQs
Tag us in a pic on social media and let us know which your favourite cast iron recipes! Find us at @themixshopaus and #themixshopaus