Good taste that's good for your wallet.
How much money can you save by cooking from scratch?
Whether it's whipping up dinner faster than you could order it on an app, or making kitchen staples at home yourself, your Thermomix will save you money.
You can use it to make your own butter, grind your own spices, grate cheese or mill your own flours for gluten-free baking.
Think of what you could be doing with all the money you save. Did someone say HOLIDAY?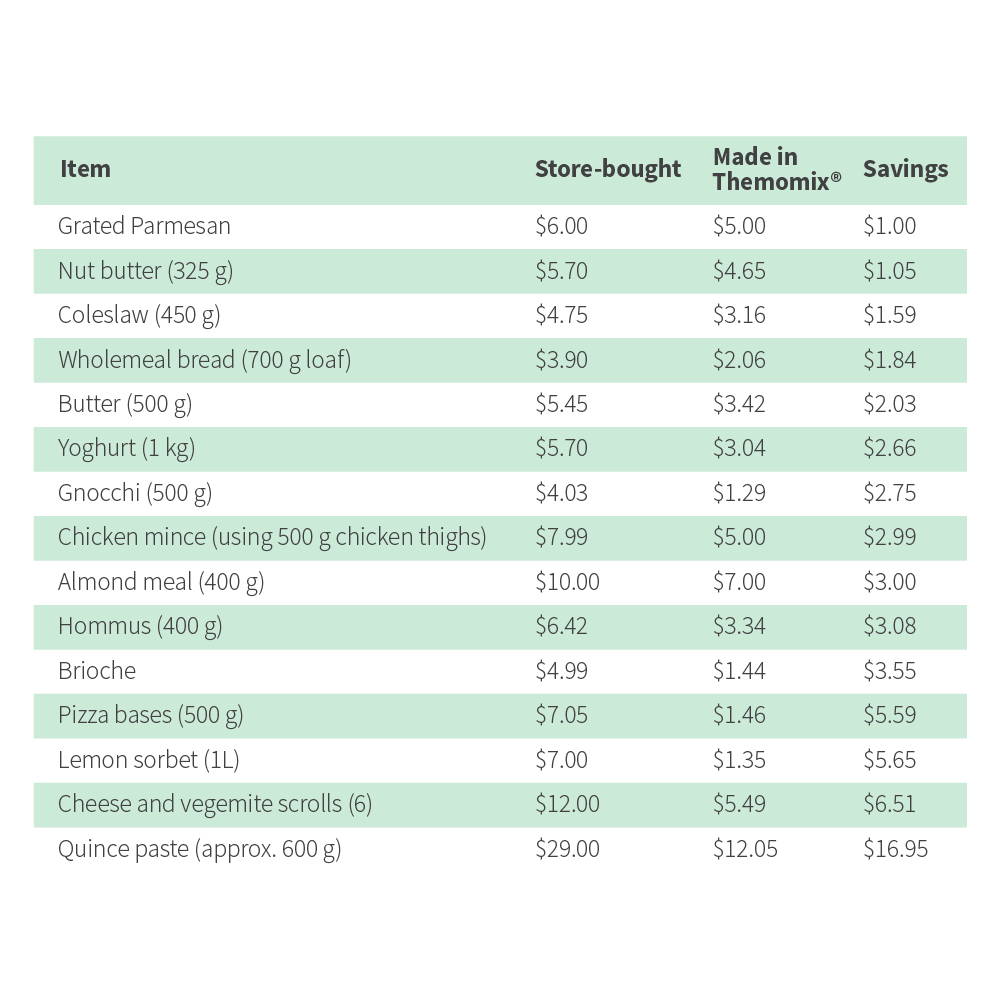 Find out how much you can save by owning a Thermomix.
DOWNLOAD OUR SEASONAL SAVINGS GUIDES
Don't just take our word for it
"Owning a Thermomix has changed the way I look at food preparation and meal planning. I've always been a 'from scratch' cook, but with the Thermomix, I can be even more so, with the ability to experiment with milling my own flours and spice blends at the turn of a dial. I never imagined I would make my own vanilla paste in bulk and for a fraction of the cost of store-bought paste!" ... Meg Davies