Thermomix Cutter Referral
Thermomix Cutter Referral
$219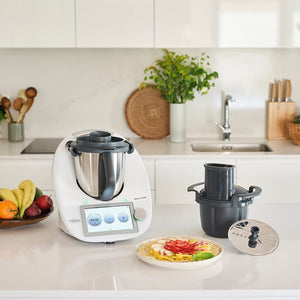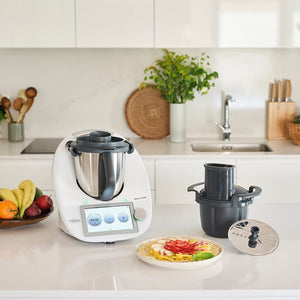 Thermomix Cutter Referral
Thermomix® Cutter is the perfect complement to your Thermomix® to slice and grate your ingredients four ways. Preparing your ingredients with beautiful even cuts is now faster and easier, and you'll instantly add a restaurant quality visual appeal to your dishes.
A wide variety of ingredients can be sliced or grated in the Thermomix® Cutter – vegetables, root vegetables, fruits or hard cheeses (e. g. Parmesan), so that you can create your own pizza toppings, fruit platters, gratins and many other dishes quickly, easily and precisely.
Send a hint
Get the gift you love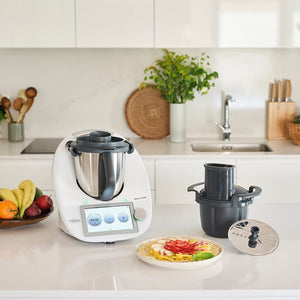 Send a hint by
One disc for four different cuts to enrich your cooking skills
Save and shave time off your weekly meal prep
An attractive way to present healthy dishes to your family
Compatible Works with TM5 and TM6
One disc. Four functions. Endless possibilities.
Thermomix® Cutter has four razor-sharp slicing and grating functions that'll turn the speed up on your weekly meal prep. It'll also dial down the stress and mess of slicing and grating, and effortlessly transform healthy food with next-level wow-factor results – helping you get more from your Thermomix®.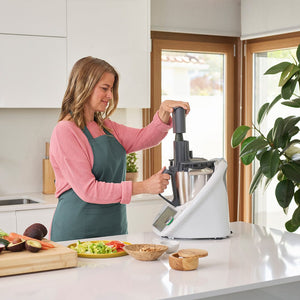 Save and shave time off your weekly meal prep
Think about how long you spend grating and slicing cheese, fruit and veggies each week. It's laborious, messy and monotonous. With the new Thermomix® Cutter – preparing ingredients with beautiful, even cuts is now faster and easier, cutting your weekly meal prep right down to a matter of minutes.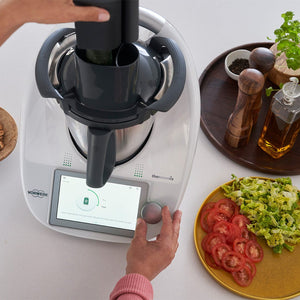 Convert the whole family to healthy food
The Thermomix® Cutter effortlessly takes salads, veggies and fruit dishes to the next level, creating even texture, adding more interesting pops of colour and flavour and giving you greater control to start slicing and grating to your exact tastes. Being the perfect pair to Thermomix®, it's never been easier to look after your health and make it yourself!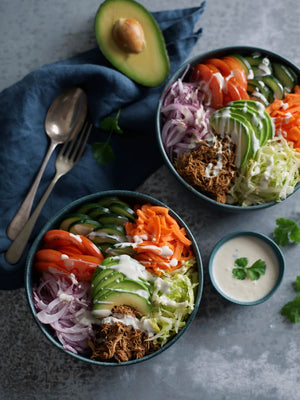 Tips and Tricks
Raw ingredients can be cut thinly or thickly according to your taste, although you may obtain a nicer result when thinly slicing hard or fibrous ingredients such as beetroot or celeriac. 
For perfect cutting results, choose small fruits and vegetables that fit in the feeder. Larger ingredients will need trimming to fit. 
Fruits and vegetables should be ripe but firm to the touch. It is particularly relevant for softer ingredients, e. g. tomatoes avocado or mango.
To prevent them losing their shape through cooking and drying out in the oven, thickly slice or grate ingredients you will be cooking, unless you are looking for a particular result, such as oven-baked chips, for example. 
Cooked and frozen ingredients are not suitable for slicing or grating with the Thermomix® Cutter (with exception of cooked beetroot).
Juicy ingredients (e. g. watermelon, melon, tomatoes, kiwi) are only suitable to be sliced thickly. We do not recommend grating or thinly slicing.
Triple tested recipes mean fail-safe cooking