Unlock a special price on the MEATER+
when you host a qualifying Cooking Experience in January or February 2021.
Host as many qualifying Cooking Experiences as you like and choose a reward every time.

To say thank you for hosting, you can unlock an exclusive offer on our most popular accessories.
Host as many qualifying Cooking Experiences as you like and choose one reward from our Host Rewards Catalogue every time. Why not collect them all.
Click here to download our Host Rewards Catalogue or scroll down to find out more about the rewards on offer.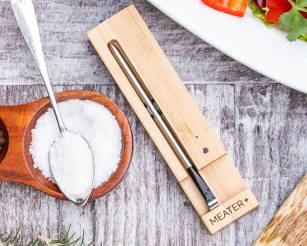 The MEATER+ is the world's first smart, wireless meat thermometer. This smart cooking device guarantees 'cooked to order' succulent, tender meat, fish and chicken every single time.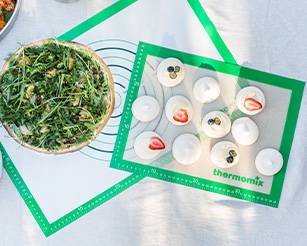 ThermoMat and Oven ThermoMat Duo
These versatile silicone mats are a must-have for any kitchen. Perfect for proving and baking dough and pastries or for high heat sugar work as they can withstand temperatures from -40°C to 280°C.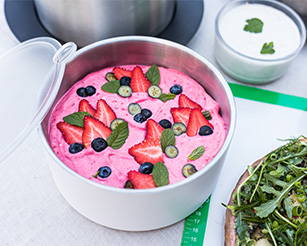 2.2L Round White ThermoServer
The latest addition to our ThermoServer® family – did you know our new white ThermoServer® fits perfectly in the Varoma? Yes! That means you can use it to ferment yoghurt in your TM6.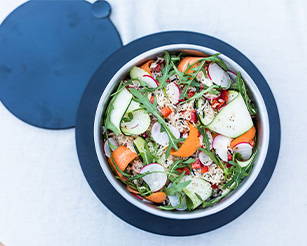 Our most popular in the range because there are so many uses! One of our favourites is leaving risotto to stand in this ThermoServer® for a couple of minutes before serving. It becomes the perfect consistency.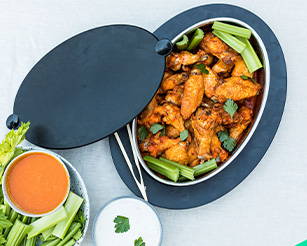 Whatever the meal, this elegant oval shaped ThermoServer® is designed to keep it warm – or chilled – until you're ready to serve. Think about summer barbecues, roasts, curries, side dishes, pastas, dips and crudites... even pancakes or muffins. It's also ideal as a cute serving dish or as a share plate for events.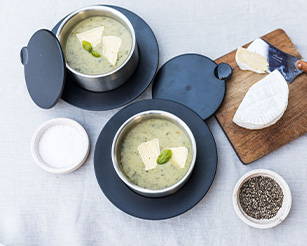 Serve up individual portions of soups or sides with these cute 500ml ThermoServers®. Ideal for keeping lunch warm throughout the morning and also for keeping starters warm before your  guests arrive.
Host Rewards Terms and Conditions
Limited to one Host Reward per qualifying Cooking Experience. To qualify for the 'Host price', a minimum of three separate households including the host must attend. To qualify for the 'Host price when guest buys TM6' there must be a minimum of two separate households including the host, and at least one Thermomix TM6 must be purchased by a guest present at this Cooking Experience. Host Rewards are valid while stocks last. The MEATER+ Host Reward option in this catalogue is only available in January and February 2021, while stocks last. Prices correct as at 1 January 2021.
Once you've chosen your Host Reward it's time to choose what delicious recipes you'd like for your Cooking Experience menu. We've got something to suit every taste, preference and dietary need.